---
Cloud Atlas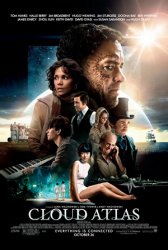 Starring: Tom Hanks, Halle Berry, Jim Broadbent, Hugo Weaving
Director: Tom Tykwer, Andy Wachowski
Release Date:

October 26th, 2012
Release Date:

22nd February, 2013
Running Time: 172 Mins
Synopsis: An exploration of how the actions of individual lives impact one another in the past, present and future, as one soul is shaped from a killer into a hero, and an act of kindness ripples across centuries to inspire a revolution.
Status:
Cloud Atlas Movie Trailer
About the Movie
Cloud Atlas is a 2012 German drama and science fiction film written, produced and directed by Lana and Andy Wachowski and Tom Tykwer. Adapted from the 2004 novel by David Mitchell, the film features multiple plotlines set across six different eras. During four years of development the project met difficulties securing financial support; it was eventually produced with a $102 million budget provided by independent sources, making Cloud Atlas one of the most expensive independent films of all time. Production began in September 2011 at Studio Babelsberg in Potsdam-Babelsberg, Germany.
---
'Cloud Atlas' Stars
Andy Wachowski, Halle Berry, Hugo Weaving, Jim Broadbent, Tom Hanks, Tom Tykwer
---
'Cloud Atlas' Movie Links

Cloud Atlas on IMDb


Cloud Atlas on Wikipedia

Related Movies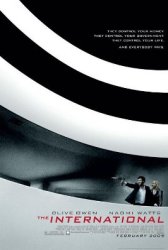 In The International, a gripping thriller, Interpol Agent Louis Salinger and Manhattan Assistant District Attorney Eleanor Whitman are determined to... Read More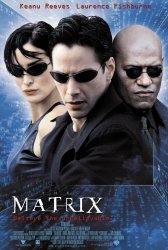 The Matrix is a 1999 American science fiction-action film directed by Larry and Andy Wachowski; starring Keanu Reeves, Laurence Fishburne,... Read More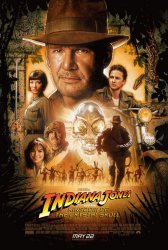 Indiana Jones and the Kingdom of the Crystal Skull is a 2008 adventure film and it is the fourth film... Read More