---
Creation (2009)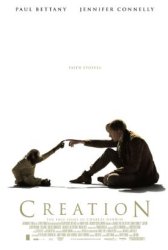 Starring: Jennifer Connelly, Paul Bettany, Jeremy Northam, Toby Jones, Benedict Cumberbatch, Jim Carter
Director: Jon Amiel
Release Date:

January 22nd, 2010
Release Date:

25th September, 2009
Synopsis: What happens when a world-renowned scientist, crushed by the loss of his eldest daughter, formulates a theory in conflict with religious dogma? This is the story of Charles Darwin and his master-work "The Origin of Species". It tells of a global revolution played out the confines of a small English village; a passionate marriage torn apart by the most dangerous idea in history; and a theory saved from extinction by the logic of a child.
Status:
About the Movie
Creation is a partly biographical, partly fictionalised account of Charles Darwin's relationship with his eldest daughter, Annie, as he struggles to write On the Origin of Species. Produced by Jeremy Thomas, the film was directed by Jon Amiel and stars married couple Paul Bettany and Jennifer Connelly as Charles and Emma Darwin. John Collee wrote the script based on Randal Keynes's biography of Darwin titled Annie's Box.
---
'Creation' Stars
Benedict Cumberbatch, Jennifer Connelly, Jeremy Northam, Jim Carter, Jon Amiel, Paul Bettany, Toby Jones
---
'Creation' Movie Links

Official Creation Movie Website


Creation on IMDb

Related Movies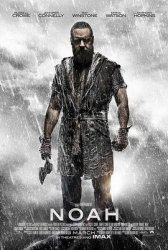 Noah is a 2014 American biblical epic film directed by Darren Aronofsky and written by Aronofsky and Ari Handel starring... Read More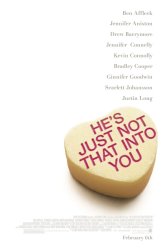 He's Just Not That Into You is a 2009 American romantic comedy movie, based on the book of the same... Read More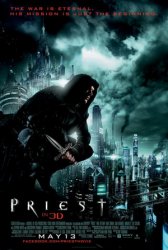 Priest is a 2011 American horror film starring Paul Bettany as the title character, Lily Collins and Cam Gigandet, directed... Read More