---
In Bruges (2008)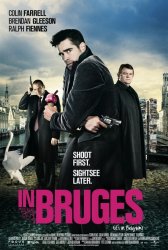 Starring: Colin Farrell, Brendan Gleeson, Ralph Fiennes, Clémence Poésy, Jérémie Renier, Thekla Reuten
Director: Martin McDonagh
Release Date:

February 8th, 2008
Release Date:

18th April, 2008
Synopsis: Bruges, the most well-preserved medieval city in the whole of Belgium, is a welcoming destination for travellers from all over the world. But for hit men Ray and Ken, it could be their final destination; a difficult job has resulted in the pair being ordered right before Christmas by their London boss Harry to go and cool their heels in the storybook Flemish city for a couple of weeks. Very much out of place amidst the gothic architecture, canals, and cobbled streets, the two hit men fill their days living the lives of tourists.
Status:
About the Movie
In Bruges is a 2008 black comedy film, directed and written by Martin McDonagh. The film stars Colin Farrell and Brendan Gleeson as hitmen in hiding, with Ralph Fiennes as their gangster boss. The film takes place—and was filmed[1]—within the Belgian city of Bruges. In Bruges was the opening night film of the 2008 Sundance Film Festival. The film opened in limited release in the United States on 8 February 2008; premiered at the Dublin Film Festival on 15 February 2008; later went on full release in Ireland on 7 March 2008; and opened 18 April 2008 in the United Kingdom.
Colin Farrell won a Golden Globe Award for Best Actor in a Musical or Comedy for the film, while Martin McDonagh won a BAFTA Award for Best Original Screenplay.
---
'In Bruges' Stars
Brendan Gleeson, Clémence Poésy, Colin Farrell, Jérémie Renier, Martin McDonagh, Ralph Fiennes, Thekla Reuten
---
'In Bruges' Movie Links

In Bruges on IMDb

Related Movies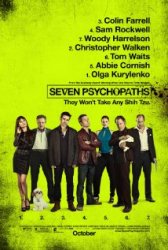 Seven Psychopaths is a 2012 British comedy film written, co-produced and directed by Martin McDonagh starring Colin Farrell, Sam Rockwell,... Read More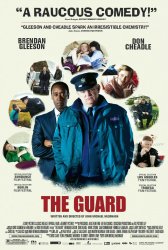 The Guard is an Irish black comedy film written and directed by John Michael McDonagh, and starring Brendan Gleeson and... Read More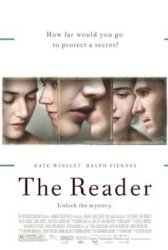 The Reader is a 2008 drama movie based on the 1995 German novel of the same name by Bernhard Schlink.... Read More