---
The Visitor (2007)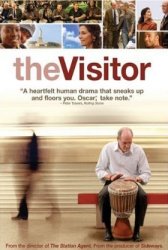 Starring: Richard Jenkins, Haaz Sleiman, Danai Jekesai Gurira, Hiam Abbass, Marian Seldes, Maggie Moore
Director: Thomas McCarthy
Release Date:

April 18th, 2008
Release Date:

4th July, 2008
Synopsis: The Visitor is a simmering drama about a college professor and recent widower, Walter Vale, who discovers a pair of illegal aliens who were the victims of a real-estate scam living in his New York apartment. After the mix-up is resolved, Vale invites the couple, a young, Syrian musician named Tarek and his Senegalese girlfriend to stay with him. An unlikely friendship develops between the retiring, quiet Vale and the vibrant Tarek, and the former begins to loosen up and respond to Tarek's drumming lessons as if something in him waiting to be liberated has finally been unleashed.
Status:
The Visitor Movie Trailer
About the Movie
The Visitor is a 2008 American drama film written and directed by Thomas McCarthy and produced by Michael London and Mary Jane Skalski. Executive Producers were Jeff Skoll and Omar Amanat. The screenplay focuses on a lonely man in late middle age whose life changes when he is forced to face issues relating to identity, immigration, and cross-cultural communication in post-9/11 New York City. For The Visitor, McCarthy won the 2008 Independent Spirit Award for Best Director, while Richard Jenkins was nominated for Best Actor in the 2009 Academy Awards.
---
'The Visitor' Stars
Danai Jekesai Gurira, Haaz Sleiman, Hiam Abbass, Maggie Moore, Marian Seldes, Richard Jenkins, Thomas McCarthy
---
'The Visitor' Movie Links

Official The Visitor Movie Website


The Visitor on IMDb

Related Movies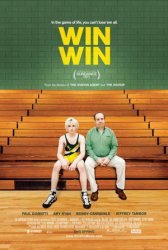 Win Win is a 2011 American sports comedy-drama film directed by Thomas McCarthy, based on the story written by Joe... Read More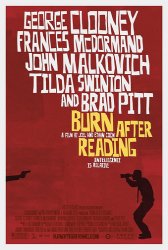 Burn After Reading movie, the Coen Brothers follow up to the Oscar-winning No Country For Old Men, is an off-the-wall... Read More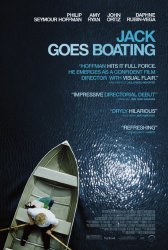 Jack Goes Boating is based on a 2007 play by Bob Glaudini, a romantic comedy set in the midst of... Read More