---
(500) Days of Summer (2009)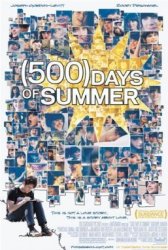 Starring: Joseph Gordon-Levitt, Zooey Deschanel, Geoffrey Arend, Olivia Howard Bagg, Patricia Belcher, Cody Matthew Blymire
Director: Marc Webb
Release Date:

July 17th, 2009
Release Date:

2nd September, 2009
Synopsis: After it looks as if she's left his life for good this time, Tom Hansen reflects back on the just over one year that he knew Summer Finn. Despite being physically average in almost every respect, Summer had always attracted the attention of men, Tom included. For Tom, it was love at first sight when she walked into the greeting card company where he worked, she the new administrative assistant. Soon, Tom knew that Summer was the woman with whom he wanted to spend the rest of his life. Although Summer did not believe in relationships or boyfriends - in her assertion, real life will always ultimately get in the way - Tom and Summer became more than just friends. Through the trials and tribulations of Tom and Summer's so-called relationship, Tom could always count on the advice of his two best friends, McKenzie and Paul. However, it is Tom's adolescent sister, Rachel, who is his voice of reason.
Status:
(500) Days of Summer Movie Trailer
About the Movie
(500) Days of Summer is an upcoming 2009 American romantic comedy film. It is directed by Marc Webb, produced by Mark Waters, and stars Joseph Gordon-Levitt and Zooey Deschanel. This is Gordon-Levitt and Deschanel's second movie together (following Manic). Principal photography began in April 2008 in Los Angeles, California. The film is scheduled by Fox Searchlight Pictures to be released on July 17, 2009.
---
'(500) Days of Summer' Stars
Cody Matthew Blymire, Geoffrey Arend, Joseph Gordon-Levitt, Marc Webb, Olivia Howard Bagg, Patricia Belcher, Zooey Deschanel
---
'(500) Days of Summer' Movie Links

Official (500) Days of Summer Movie Website


(500) Days of Summer on IMDb

Related Movies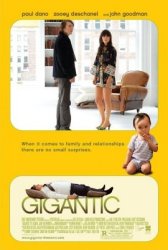 Mattress salesman Brian Weathersby finds his plan to adopt a Chinese baby augmented by the arrival of a young woman,... Read More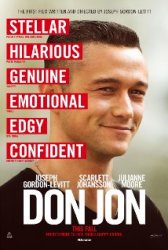 Don Jon is a 2013 American romantic comedy-drama film written, directed by, and starring Joseph Gordon-Levitt and also features Scarlett... Read More

Jim Carrey, as Carl, is in his first comedy movie where he does not have to be ridiculously over-the-top with... Read More