Transcendence
Transcendence is a 2014 British-Chinese-American science fiction mystery thriller film that will mark the directorial debut of long-time cinematographer Wally Pfister. The film stars Johnny Depp, Rebecca Hall, and Morgan Freeman. Christopher Nolan and Emma Thomas serve as executive producers of the film.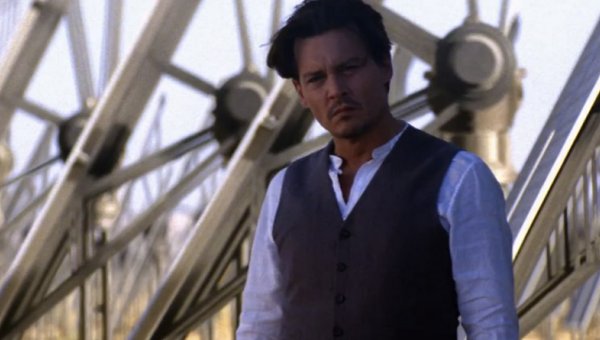 The Amazing Spider-Man 2
The Amazing Spider-Man 2 is an American superhero film featuring the Marvel Comics character Spider-Man, directed by Marc Webb and released by Columbia Pictures. It serves as a sequel to the 2012 film The Amazing Spider-Man and was announced in 2011. The studio hired James Vanderbilt to write the screenplay and Alex Kurtzman and Roberto Orci to re-write it. Andrew Garfield, Emma Stone, Jamie Foxx, Dane DeHaan, Campbell Scott, Embeth Davidtz, Colm Feore, Paul Giamatti and Sally Field are set to star.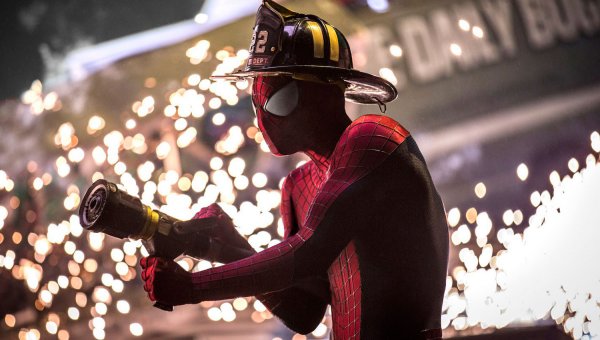 Films Opening This Weekend (18th April, 2014)
---
Peter Parker runs the gauntlet as the mysterious company Oscorp sends up a slew of supervillains against him, impacting on his life.

Running: 152 mins
Starring: Andrew Garfield, Emma Stone, Jamie Foxx, Dane DeHaan, Campbell Scott
Director: Marc Webb
---
* These are movie releases for the UK only, Click Here for all the US Movie Releases
---
UK Movie Releases January 2011
Weekend 7th January
The King's Speech - 7th January, 2011

1 Comment » (Now on


)
The Next Three Days - 7th January, 2011 (Now on


)
127 Hours - 7th January, 2011 (Now on


)

Weekend 14th January
The Green Hornet - 14th January, 2011

1 Comment » (Now on


)
Conviction - 14th January, 2011 (Now on


)
Season of the Witch - 14th January, 2011 (Now on


)

Weekend 21st January
The Dilemma - 21st January, 2011 (6 Reviews) (Now on


)
Morning Glory - 21st January, 2011 (6 Reviews) (Now on


)
Black Swan - 21st January, 2011 (6 Reviews) (Now on


)
My Soul to Take - 21st January, 2011 (2 Reviews) (Now on


)

Weekend 28th January
How Do You Know - 28th January, 2011 (6 Reviews) (Now on


)
Tangled - 28th January, 2011 (6 Reviews) (Now on


)
Hereafter - 28th January, 2011 (6 Reviews)

---
UK Movie Releases February 2011
Weekend 4th February
Brighton Rock - 4th February, 2011 (Now on


)
Sanctum - 4th February, 2011 (Now on


)
Rabbit Hole - 4th February, 2011 (Now on

)
The Fighter - 4th February, 2011 (Now on


)

Weekend 11th February
Gnomeo & Juliet - 11th February, 2011 (Now on


)
Yogi Bear - 11th February, 2011 (Now on


)
Just Go with It - 11th February, 2011 (Now on


)
True Grit - 11th February, 2011 (Now on


)
Never Let Me Go - 11th February, 2011

2 Comments » (Now on


)

Weekend 18th February
Big Mommas: Like Father, Like Son - 18th February, 2011 (Now on


)
Paul - 18th February, 2011 (Now on


)

Weekend 25th February
Drive Angry - 25th February, 2011 (Now on


)
The Rite - 25th February, 2011 (Now on


)
No Strings Attached - 25th February, 2011 (Now on


)
I Am Number Four - 25th February, 2011 (Now on


)

---
UK Movie Releases March 2011
Weekend 4th March
Rango - 4th March, 2011 (6 Reviews) (Now on


)
The Adjustment Bureau - 4th March, 2011 (6 Reviews) (Now on


)
Unknown - 4th March, 2011 (6 Reviews) (Now on


)
Fair Game - 4th March, 2011 (6 Reviews) (Now on


)

Weekend 11th March
The Resident - 11th March, 2011 (4 Reviews) (Now on


)
Battle: Los Angeles - 11th March, 2011 (6 Reviews) (Now on


)
Hall Pass - 11th March, 2011 (Now on


)
The Company Men - 11th March, 2011 (Now on


)

Weekend 18th March
The Lincoln Lawyer - 18th March, 2011 (Now on


)
Chalet Girl - 18th March, 2011 (Now on


)
Submarine - 18th March, 2011 (Now on


)

Weekend 25th March
Limitless - 25th March, 2011 (7 Reviews) (Now on


)
Country Strong - 25th March, 2011 (6 Reviews) (Now on


)
The Eagle - 25th March, 2011 (7 Reviews) (Now on


)
Faster - 25th March, 2011 (4 Reviews) (Now on


)

---
UK Movie Releases April 2011
Weekend 1st April
Source Code - 1st April, 2011 (7 Reviews) (Now on


)
Sucker Punch - 1st April, 2011 (6 Reviews) (Now on


)
Hop - 1st April, 2011 (5 Reviews) (Now on


)
Oranges and Sunshine - 1st April, 2011 (4 Reviews) (Now on

)

Weekend 8th April
Armadillo - 8th April, 2011
Rio - 8th April, 2011
The Roommate - 8th April, 2011
Mars Needs Moms - 8th April, 2011 (Now on

)

Weekend 15th April
Scream 4 - 15th April, 2011 (Now on


)
Your Highness - 15th April, 2011 (Now on


)
Red Riding Hood - 15th April, 2011 (Now on


)

Weekend 22nd April
Arthur - 22nd April, 2011
Fast Five - 22nd April, 2011 (Now on


)
Beastly - 22nd April, 2011 (Now on


)

Weekend 29th April
I Saw the Devil - 29th April, 2011 (Now on


)
Cedar Rapids - 29th April, 2011
Thor - 29th April, 2011 (Now on


)

---
UK Movie Releases May 2011
Weekend 6th May
Insidious - 6th May, 2011
13 Assassins - 6th May, 2011
Something Borrowed - 6th May, 2011 (Now on


)

Weekend 13th May
Priest - 13th May, 2011 (Now on


)
Attack the Block - 13th May, 2011
Take Me Home Tonight - 13th May, 2011

Weekend 20th May
Win Win - 20th May, 2011
Age of Heroes - 20th May, 2011
Pirates of the Caribbean: On Stranger Tides - 20th May, 2011 (Now on


)

Weekend 27th May
Viva Riva! - 27th May, 2011
Diary of a Wimpy Kid: Rodrick Rules - 27th May, 2011
The Hangover Part II - 27th May, 2011

---
UK Movie Releases June 2011
Weekend 3rd June
Senna - 3rd June, 2011 (Now on


)
Prom - 3rd June, 2011
X-Men: First Class - 3rd June, 2011 (Now on


)

Weekend 10th June
Jumping the Broom - 10th June, 2011

Weekend 17th June
Green Lantern - 17th June, 2011 (Now on


)

---
UK Movie Releases July 2011
Weekend 1st July
Transformers: Dark of the Moon - 1st July, 2011
Larry Crowne - 1st July, 2011
The Conspirator - 1st July, 2011

Weekend 8th July
Holy Rollers - 8th July, 2011
Trust - 8th July, 2011 (Now on


)
The Tree of Life - 8th July, 2011
Super - 8th July, 2011 (Now on


)

Weekend 15th July
Harry Potter and the Deathly Hallows: Part II - 15th July, 2011

1 Comment »
Cell 211 - 15th July, 2011
Hobo with a Shotgun - 15th July, 2011 (Now on


)

Weekend 22nd July
Beginners - 22nd July, 2011
Horrible Bosses - 22nd July, 2011
Cars 2 - 22nd July, 2011

Weekend 29th July
Horrid Henry: The Movie - 29th July, 2011
Zookeeper - 29th July, 2011
Captain America: The First Avenger - 29th July, 2011

---
UK Movie Releases August 2011
Weekend 5th August
Sarah's Key - 5th August, 2011 (5 Reviews)
Mr. Popper's Penguins - 5th August, 2011 (7 Reviews)

1 Comment »
Super 8 - 5th August, 2011 (7 Reviews)

Weekend 12th August
The Devil's Double - 12th August, 2011 (6 Reviews)
The Smurfs - 12th August, 2011 (6 Reviews)

1 Comment »
Rise of the Planet of the Apes - 12th August, 2011 (7 Reviews)

1 Comment »

Weekend 19th August
The Guard - 19th August, 2011 (5 Reviews)

1 Comment » (Now on


)
The Inbetweeners Movie - 19th August, 2011 (4 Reviews)
Cowboys & Aliens - 19th August, 2011 (7 Reviews)

Weekend 26th August
The Skin I Live In - 26th August, 2011 (5 Reviews)
Final Destination 5 - 26th August, 2011 (7 Reviews)

1 Comment »
One Day - 26th August, 2011 (5 Reviews)
Conan the Barbarian - 26th August, 2011 (7 Reviews)

---
UK Movie Releases September 2011
Weekend 2nd September
Fright Night - 2nd September, 2011 (7 Reviews)

1 Comment »
Crazy, Stupid, Love. - 2nd September, 2011

1 Comment » (Now on


)
Apollo 18 - 2nd September, 2011 (5 Reviews)

1 Comment »

Weekend 9th September
Colombiana - 9th September, 2011
Jane Eyre - 9th September, 2011
Troll Hunter - 9th September, 2011

1 Comment »
Friends with Benefits - 9th September, 2011

1 Comment »

Weekend 16th September
The Change-Up - 16th September, 2011 (Now on


)

Weekend 23rd September
Warrior - 23rd September, 2011

Weekend 30th September
Melancholia - 30th September, 2011 (Now on


)

---
UK Movie Releases October 2011
Weekend 7th October
Tyrannosaur - 7th October, 2011
Johnny English Reborn - 7th October, 2011
Don't Be Afraid of the Dark - 7th October, 2011

Weekend 14th October
The Three Musketeers - 14th October, 2011

1 Comment »

Weekend 21st October
Paranormal Activity 3 - 21st October, 2011

---
UK Movie Releases November 2011
Weekend 4th November
In Time - 4th November, 2011

Weekend 11th November
Arthur Christmas - 11th November, 2011 (Now on


)
The Awakening - 11th November, 2011 (Now on


)

Weekend 25th November
The Deep Blue Sea - 25th November, 2011 (Now on


)

---
UK Movie Releases December 2011
Weekend 2nd December
Happy Feet Two - 2nd December, 2011 (Now on


)
The Thing - 2nd December, 2011 (Now on


)
Hugo - 2nd December, 2011 (Now on


)

Weekend 9th December
New Year's Eve - 9th December, 2011 (Now on


)
Puss in Boots - 9th December, 2011 (Now on


)

Weekend 16th December
Alvin and the Chipmunks: Chipwrecked - 16th December, 2011 (Now on


)
Sherlock Holmes: A Game of Shadows - 16th December, 2011

Weekend 30th December
Mission: Impossible – Ghost Protocol - 30th December, 2011