---
Super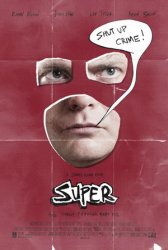 Starring: Rainn Wilson, Ellen Page, Liv Tyler, Kevin Bacon, Gregg Henry, Michael Rooker
Director: James Gunn
Release Date:

April 1st, 2011
Release Date:

8th July, 2011
Running Time: 96 Mins
Synopsis: After his wife falls under the influence of a drug dealer, an everyday guy transforms himself into Crimson Bolt, a superhero with the best intentions, though he lacks for heroic skills.
Status:
titlexxx - Super Movie Trailer
About the Movie
SUPER is a 2010 American dark comedy directed and written by James Gunn, starring Rainn Wilson, Liv Tyler and Ellen Page. The movie was filmed between 9 December 2009 and 24 January 2010 in Shreveport, Louisiana with additional shooting being done at director James Gunn's home in Los Angeles, California (the comic book store in the movie is a real store, ComicSmash, in Studio City, CA). Being a low-budget independent project, everyone involved in the film was paid scale (the minimum allowed by the Screen Actors Guild). Tyler Bates worked on the soundtrack. Release is scheduled for 1 April 2011.
---
'Super' Stars
Ellen Page, Gregg Henry, James Gunn, Kevin Bacon, Liv Tyler, Michael Rooker, Rainn Wilson
---
'Super' Movie Links

Official Super Movie Website


Super on IMDb


Super on Wikipedia

Related Movies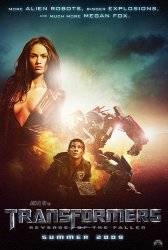 The Transformers sequel was planning to include a deadly robot called Devastator made up of the Constructicons. Director Michael Bay... Read More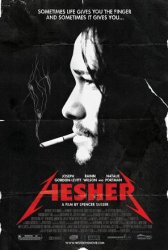 Hesher is a 2010 drama film directed and written by Spencer Susser and starring Joseph Gordon-Levitt, Natalie Portman, and Rainn... Read More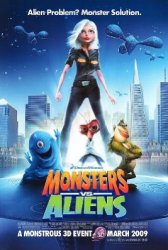 When a meteorite from outer space hits a young girl and turns her into a giant monster, she is taken... Read More