---
Hesher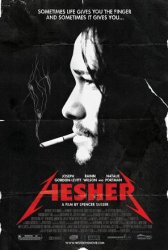 Starring: Joseph Gordon-Levitt, Natalie Portman, Rainn Wilson, Devin Brochu, John Carroll Lynch
Director: Spencer Susser
Release Date:

13th May, 2011
Running Time: 100 Mins
Synopsis: In the wake of his mother's recent death, 13-year-old TJ finds the bumpy road to emotional recovery made a bit easier to travel thanks to his friendship with Hesher, a greasy-haired anarchist who lives in a van, sports homemade tattoos, and has a soft spot for explosions.
Status:
titlexxx - Hesher Movie Trailer
About the Movie
Hesher is a 2010 drama film directed and written by Spencer Susser and starring Joseph Gordon-Levitt, Natalie Portman, and Rainn Wilson. First screened at the Sundance Film Festival January 22, 2010, the film has yet to have a release date in the United States.
---
'Hesher' Stars
Devin Brochu, John Carroll Lynch, Joseph Gordon-Levitt, Natalie Portman, Rainn Wilson, Spencer Susser
---
'Hesher' Movie Links

Official Hesher Movie Website


Hesher on IMDb


Hesher on Wikipedia

Related Movies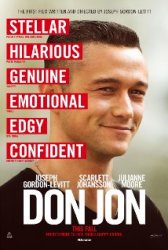 Don Jon is a 2013 American romantic comedy-drama film written, directed by, and starring Joseph Gordon-Levitt and also features Scarlett... Read More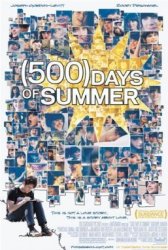 (500) Days of Summer is an upcoming 2009 American romantic comedy film directed by Marc Webb, produced by Mark Waters,... Read More

No Strings Attached is a 2011 American romantic comedy film starring Natalie Portman and Ashton Kutcher, directed by Ivan Reitman... Read More