---
Happy Feet Two (2011)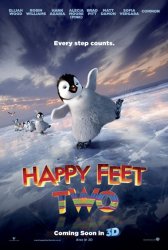 Starring: Elijah Wood, Robin Williams, Hank Azaria, Brad Pitt, Matt Damon
Director: George Miller
Release Date:

November 18th, 2011
Release Date:

2nd December, 2011
Running Time: 100 Mins
Synopsis: Mumble the penguin has a problem: his son Erik, who is reluctant to dance, encounters The Mighty Sven, a penguin who can fly! Things get worse for Mumble when the world is shaken by powerful forces, causing him to brings together the penguin nations and their allies to set things right.
Status:
titlexxx - Happy Feet Two Movie Trailer
About the Movie
Happy Feet Two is a 2011 American-Australian 3D computer-animated family musical film directed by George Miller, who co-directed the original film Happy Feet. The film is a sequel to Happy Feet and features Elijah Wood, Robin Williams, Hugo Weaving, Magda Szubanski and Anthony LaPaglia reprising their roles from the first. Pink, Common and Richard Carter replaced Brittany Murphy, Fat Joe and Steve Irwin as Gloria, Seymour and Bryan the beachmaster, respectively. The original cast is joined by new characters voiced by Hank Azaria, Brad Pitt, Matt Damon, and Sofía Vergara. Dr. D Studios in Sydney, Australia produced the film, which premiered in North American theaters on November 18, 2011 in Digital 3D and IMAX 3D. The film was released with a Looney Tunes short called I Tawt I Taw a Puddy Tat starring Sylvester Cat and Tweety Bird.
---
'Happy Feet Two' Stars
Brad Pitt, Elijah Wood, George Miller, Hank Azaria, Matt Damon, Robin Williams
---
'Happy Feet Two' Movie Links

Happy Feet Two on IMDb


Happy Feet Two on Wikipedia

Related Movies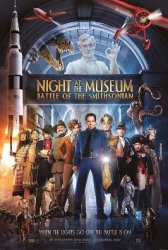 Security guard Larry Daley infiltrates the Smithsonian Institute in order to rescue Jedediah and Octavius, who have been shipped to... Read More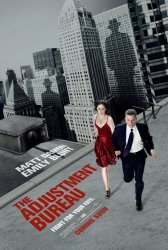 The Adjustment Bureau is a thriller-sci-fi-action-romance film, loosely based on the Philip K. Dick short story, Adjustment Team, directed by... Read More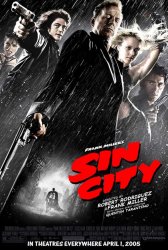 Sin City (full title: Frank Miller's Sin City) is a 2005 American crime thriller film written, produced, and directed by... Read More