---
The Next Three Days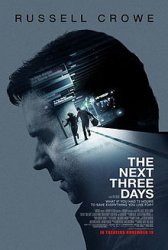 Starring: Liam Neeson, Russell Crowe, Olivia Wilde, Elizabeth Banks, Jonathan Tucker, Brian Dennehy
Director: Paul Haggis
Release Date:

November 19th, 2010
Release Date:

7th January, 2011
Synopsis: Life seems perfect for John Brennan until his wife, Lara, is arrested for a gruesome murder she says she didn't commit. Three years into her sentence, John is struggling to hold his family together, raising their son and teaching at college while he pursues every means available to prove her innocence. With the rejection of their final appeal, Lara becomes suicidal and John decides there is only one possible, bearable solution: to break his wife out of prison.
Status:
The Next Three Days Movie Trailer
About the Movie
The Next Three Days is a 2010 thriller film directed by Paul Haggis and starring Russell Crowe, Elizabeth Banks and Brian Dennehy. It will be released in the US on November, 19th 2010. It was filmed on location in Pittsburgh.
---
'The Next Three Days' Stars
Brian Dennehy, Elizabeth Banks, Jonathan Tucker, Liam Neeson, Olivia Wilde, Paul Haggis, Russell Crowe
---
'The Next Three Days' Movie Links

Official The Next Three Days Movie Website


The Next Three Days on IMDb

Available Now on DVD and Blu-ray
The Next Three Days
Star: Liam Neeson, Russell Crowe, | Dir: Paul Haggis
Blu-ray | Cert PG-13 | 122 Mins
Buy Now
Rating

The Next Three Days
Star: Liam Neeson, Russell Crowe, | Dir: Paul Haggis
DVD | Cert PG-13 | 122 Mins
Buy Now
Rating

Related Movies
Man on a Ledge is a 2012 thriller film directed by Asger Leth, starring Sam Worthington, Elizabeth Banks, Jamie Bell... Read More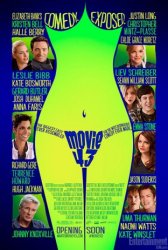 Movie 43 is a comedy film directed and produced by Peter Farrelly, written by Steve Baker, Rocky Russo and Jeremy... Read More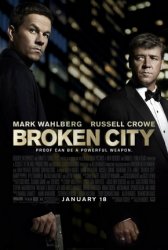 Max Payne Broken City is an American crime drama film directed by Allen Hughes, starring Mark Wahlberg and Russell Crowe... Read More