---
Arthur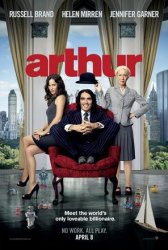 Starring: Russell Brand, Helen Mirren, Greta Gerwig, Jennifer Garner, Luis Guzmán, Nick Nolte
Director: Jason Winer
Release Date:

April 8th, 2011
Release Date:

22nd April, 2011
Synopsis: Irresponsible charmer Arthur Bach has always relied on two things to get by: his limitless fortune and the good sense of his lifelong nanny, Hobson, to keep him out of trouble. Now Arthur faces his biggest challenge - choosing between an arranged marriage that will ensure his lavish lifestyle or an uncertain future with the one thing money can't buy, Naomi, the only woman he has ever loved.
Status:
titlexxx - Arthur Movie Trailer
About the Movie
Arthur is an upcoming comedy film and remake of the 1981 film of the same name, directed by Jason Winer and written by Peter Baynham. It stars Russell Brand as Arthur, a drunken playboy who stands to lose a wealthy inheritance when he falls for a woman his family doesn't like. Jennifer Garner, Greta Gerwig, Helen Mirren, and Nick Nolte also star.
---
'Arthur' Stars
Greta Gerwig, Helen Mirren, Jason Winer, Jennifer Garner, Luis Guzmán, Nick Nolte, Russell Brand
---
'Arthur' Movie Links

Official Arthur Movie Website


Arthur on IMDb


Arthur on Wikipedia

Related Movies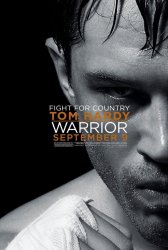 Warrior is an action drama film about mixed martial arts directed by Gavin O'Connor and starring Nick Nolte, Tom Hardy,... Read More

State of Play is set in Washington, D.C. and tells of Stephen Collins, a fast-rising United States Congressman with ambitions... Read More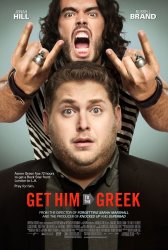 Get Him to the Greek is a 2010 American comedy film, written and directed by Nicholas Stoller and starring Jonah... Read More