---
Get Him to the Greek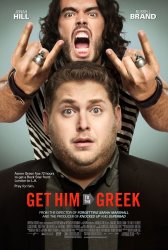 Starring: Jonah Hill, Russell Brand, Tom Felton, Rose Byrne, Elisabeth Moss, Katy Perry, Colm Meaney
Director: Nicholas Stoller
Release Date:

June 4th, 2010
Release Date:

25th June, 2010
Synopsis: British rocker Aldous Snow is both a brilliant musician and walking sex. Weary of yes men and piles of money, the former front man is searching for the meaning of life. But that doesnt mean he cant have a few orgies while he finds it. When he learns his true love is in California, Aldous makes it his quest to win her backright before kick-starting his world domination.
Status:
Get Him to the Greek Movie Trailer
About the Movie
Get Him to the Greek is a 2010 American comedy film, written and directed by Nicholas Stoller and starring Jonah Hill and Russell Brand. The film is scheduled for a theatical release in June 2010. Get Him to the Greek is a spin-off from Forgetting Sarah Marshall, reuniting director Stoller with stars Hill and Brand. Brand reprises his character Aldous Snow from Forgetting Sarah Marshall, while Hill plays an entirely new character. At one point, the film's title was changed to Get Me to the Gig and was then reverted back to its original title. The film is rated R for strong sexual content and drug use throughout, and pervasive language.
---
'Get Him to the Greek' Stars
Colm Meaney, Elisabeth Moss, Jonah Hill, Katy Perry, Nicholas Stoller, Rose Byrne, Russell Brand, Tom Felton
---
'Get Him to the Greek' Movie Links

Official Get Him to the Greek Movie Website


Get Him to the Greek on IMDb

Related Movies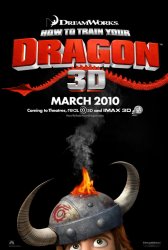 How to Train Your Dragon is an upcoming computer-animated film by DreamWorks Animation, and the film stars the voice talents... Read More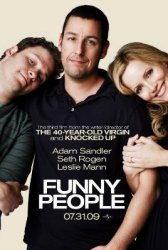 Funny People is an upcoming 2009 American comedy-drama film, written, co-produced, and directed by Judd Apatow, and starring Adam Sandler... Read More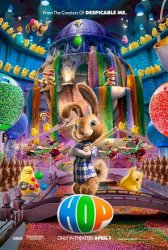 Hop is a live-action/CGI-animated feature film directed by Tim Hill and stars James Marsden, Kaley Cuoco, Chelsea Handler, Elizabeth Perkins,... Read More