---
Yogi Bear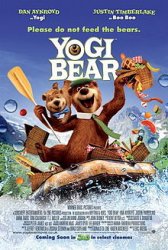 Starring: Dan Aykroyd, Justin Timberlake, Anna Faris, Tom Cavanagh, T.J. Miller, Nathan Corddry
Director: Eric Brevig
Release Date:

December 17th, 2010
Release Date:

11th February, 2011
Synopsis: Jellystone Park is celebrating its 100 anniversary, however it may be for the last time, because attendance is down and Mayor Brown wants to close the park and sell the land. If the park is closed, Yogi Bear and Boo Boo will lose their home. They join forces with Ranger Smith to save Jellystone from closing forever.
Status:
About the Movie
Yogi Bear is a 2010 American live-action/CGI film adaptation of the Hanna-Barbera cartoon series The Yogi Bear Show. The film stars Dan Aykroyd as the voice of Yogi Bear, and Justin Timberlake as the voice of Boo-Boo Bear. The film also stars Tom Cavanagh, Anna Faris, Andrew Daly, Nate Corddry, and T. J. Miller. The film was directed by Eric Brevig. The film was originally slated for release on June 25, 2010, but was pushed back to December 17, 2010.
It was distributed by Warner Bros. with Hanna-Barbera serving as a co-producer. It is the first film development of a Hanna-Barbera property produced without the assistance of William Hanna and Joseph Barbera, who died in 2001 and 2006 respectively. The film tells the story of Yogi Bear as he tries to save his park from being logged. Principal photography began in November 2009. Preceding the film is a new 3D short with Wile E. Coyote and Road Runner titled "Rabid Rider".
---
'Yogi Bear' Stars
Anna Faris, Dan Aykroyd, Eric Brevig, Justin Timberlake, Nathan Corddry, T.J. Miller, Tom Cavanagh
---
'Yogi Bear' Movie Links

Official Yogi Bear Movie Website


Yogi Bear on IMDb

Available Now on DVD and Blu-ray
Yogi Bear
Star: Dan Aykroyd, Justin Timberla | Dir: Eric Brevig
Blu-ray | Cert PG | 80 Mins
Buy Now
Rating

Yogi Bear
Star: Dan Aykroyd, Justin Timberla | Dir: Eric Brevig
DVD | Cert PG | 80 Mins
Buy Now
Rating

Related Movies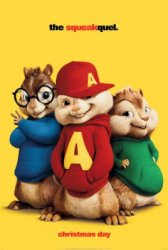 Alvin and the Chipmunks: The Squeakquel is a 2009 American live-action/CGI comedy film and sequel to Alvin and the Chipmunks... Read More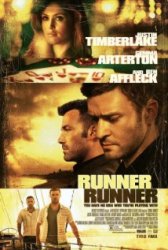 Runner, Runner is a crime drama thriller film directed by Brad Furman, produced by Leonardo DiCaprio, Jennifer Davisson Killoran, Michael... Read More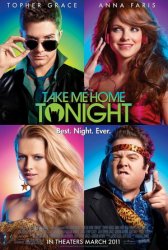 Take Me Home Tonight is an American retro comedy film written by the writers of That 70s Show, directed by... Read More