---
Don't Be Afraid of the Dark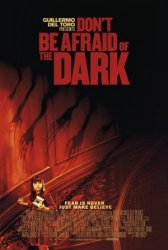 Starring: Katie Holmes, Guy Pearce, Bailee Madison, Edwina Ritchard, Garry McDonald
Director: Troy Nixey
Release Date:

August 26th, 2011
Release Date:

7th October, 2011
Running Time: 99 Mins
Synopsis: A young girl is sent to live with her estranged father and his girlfriend at their new home. The father, Alex has plans to spruce up the home with the help of his interior decorator girlfriend, Kim. The previous owner of the home was a famous painter who mysteriously disappeared. Alex's daughter, Sally, soon discovers the cause of the painter's disappearance.
Status:
titlexxx - Don't Be Afraid of the Dark Movie Trailer
About the Movie
Don't Be Afraid of the Dark is a 2011 American horror film written by Matthew Robbins and Guillermo del Toro and directed by comic book artist Troy Nixey. The film stars Guy Pearce, Bailee Madison, and Katie Holmes, as a man, his daughter, and his girlfriend moving into a 19th century Rhode Island mansion, where his withdrawn daughter begins to witness malevolent goblin-like tooth fairies that emerge from a sealed ash pit in the basement of the house. It is a remake of the 1973 ABC made-for-television horror film of the same name that starred Kim Darby.
---
'Don't Be Afraid of the Dark' Stars
Bailee Madison, Edwina Ritchard, Garry McDonald, Guy Pearce, Katie Holmes, Troy Nixey
---
'Don't Be Afraid of the Dark' Movie Links

Official Don't Be Afraid of the Dark Movie Website


Don't Be Afraid of the Dark on IMDb


Don't Be Afraid of the Dark on Wikipedia

Related Movies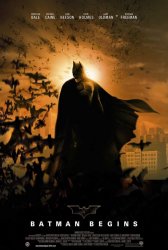 About the Movie Batman Begins is a 2005 action thriller film based on the fictional DC Comics character Batman, directed by... Read More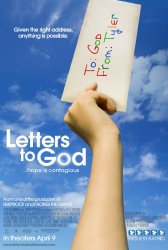 Letters to God is an upcoming Christian film directed by David Nixon and starring Robyn Lively, Jeffrey Johnson, Tanner Maguire,... Read More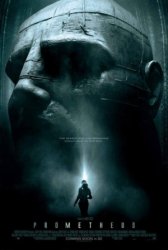 Prometheus is an upcoming science fiction film directed by Ridley Scott and written by Jon Spaihts and Damon Lindelof starring... Read More