---
A Nightmare on Elm Street (2010)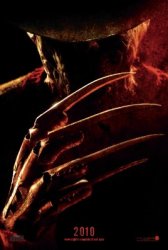 Starring: Jackie Earle Haley, Rooney Mara, Kyle Gallner, Katie Cassidy, Thomas Dekker, Kellan Lutz, Clancy Brown, Connie Britton
Director: Samuel Bayer
Release Date:

April 30th, 2010
Release Date:

7th May, 2010
Synopsis: In the early 1980's, a psychopath named Freddy Krueger – known as the Springwood Slasher – murdered several children with a glove outfitted with straight razor blades attached to the fingers. When a foolish decision by a judge sets him free, Krueger is burned alive in the boiler room where he worked by an angry mob of the parents whose children he terrorized & murdered. Years after his death, the children whose parents were responsible for Krueger's death – including Nancy Thompson, daughter of the police officer who arrested Krueger – are experiencing terrifying nightmares involving a burned man wearing a glove with razor blades on the fingers. The ghost of Freddy Krueger is haunting their dreams, and when Nancy's best friend Tina dies in her sleep violently during a dream confrontation with Krueger, Nancy realizes she must find a way to stop the evil psychopath's reign of terror – or never sleep again.
Status:
A Nightmare on Elm Street Movie Trailer
About the Movie
A Nightmare on Elm Street is an upcoming 2010 American horror film written by Eric Heisserer and Wesley Strick, directed by Samuel Bayer, and produced by Michael Bay, Andrew Form, and Brad Fuller. It is a remake of Wes Craven's 1984 slasher film of the same name and designed to reboot the franchise. The film stars Jackie Earle Haley as Freddy Krueger, a role made famous by Robert Englund, while Rooney Mara takes over the role of Nancy Thompson, originally portrayed by Heather Langenkamp. The remake is set to release on April 30, 2010.
---
'A Nightmare on Elm Street' Stars
Clancy Brown, Connie Britton, Jackie Earle Haley, Katie Cassidy, Kellan Lutz, Kyle Gallner, Rooney Mara, Samuel Bayer, Thomas Dekker
---
'A Nightmare on Elm Street' Movie Links

Official A Nightmare on Elm Street Movie Website


A Nightmare on Elm Street on IMDb

Related Movies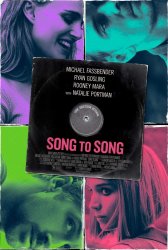 Two intersecting love triangles. Obsession and betrayal set against the music scene in Austin, Texas. ... Read More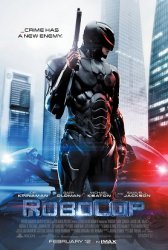 RoboCop is a 2014 American science fiction action film directed by José Padilha, a remake of the 1987 film of... Read More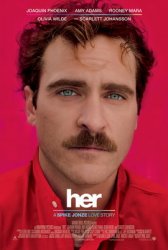 Her is a 2013 American science fiction romantic comedy-drama film written, directed, and produced by Spike Jonze starring Joaquin Phoenix,... Read More