---
Dylan Dog: Dead of Night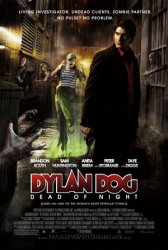 Starring: Brandon Routh, Sam Huntington, Peter Stormare, Taye Diggs, Anita Briem, Kurt Angle
Director: Kevin Munroe
Release Date:

April 29th, 2011
Synopsis: Dylan Dog is a world famous private investigator specializing in affairs of the undead. Armed with an edgy wit and carrying an arsenal of silver and wood-tipped bullets, Dylan must track down a dangerous artifact before a war ensues between his werewolf, vampire and zombie clients living undercover in the monster infested backstreets of New Orleans.
Status:
titlexxx - Dylan Dog: Dead of Night Movie Trailer
About the Movie
Dylan Dog: Dead of Night is a horror thriller film based on the Italian comic book Dylan Dog, starring Brandon Routh as the eponymous detective. The film will be released on March 16, 2011 in Italy and on April 29 in the United States.
---
'Dylan Dog: Dead of Night' Stars
Anita Briem, Brandon Routh, Kevin Munroe, Kurt Angle, Peter Stormare, Sam Huntington, Taye Diggs
---
'Dylan Dog: Dead of Night' Movie Links

Dylan Dog: Dead of Night on IMDb


Dylan Dog: Dead of Night on Wikipedia

Related Movies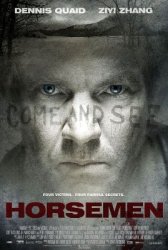 A recently widowed detective still grieving over his wife's death discovers a shocking connection between himself and the suspects in... Read More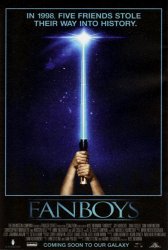 Set in 1998, the story tells of a group of friends who, eager for the premiere of Star Wars Episode... Read More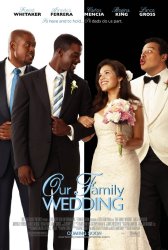 Our Family Wedding is an upcoming comedy film starring Forest Whitaker, America Ferrera, Carlos Mencia, Lance Gross and Regina King,... Read More