---
Gentlemen Broncos (2009)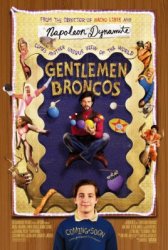 Starring: Sam Rockwell, Michael Angarano, Jennifer Coolidge, Jemaine Clement, Mike White, Héctor Jiménez, Josh Pais
Director: Jared Hess
Release Date:

October 30th, 2009
Release Date:

30th April, 2010
Synopsis: Benjamin, home-schooled by his eccentric mother, is a loner whose passion for writing leads him on an journey as his story first gets ripped off by the legendary fantasy novelist, Ronald Chevalier and then is adapted into a disastrous movie by the small town's most prolific homespun filmmaker. The film often wanders out of the real-world of poor Benjamin's unenviable life and into the entertaining fantasy world of his childish writings. It's unclear whether or not he's attempting to satirize bad fantasy novels and writers or whether he thinks they're actually funny because of how bad they are. This movie cherishes the nervous twitches of puberty, identity crisis, and the weird kind of people who worship at Walmart strip malls. It embraces small-town roots to assemble a film in love with those who don't have any station in life, who have no big conflict in their mundane lives, and who have no particularly interesting story to tell, either.
Status:
Gentlemen Broncos Movie Trailer
About the Movie
Gentlemen Broncos is a 2009 comedy film written by Jared and Jerusha Hess, and directed by Jared Hess. The film stars Michael Angarano, Jemaine Clement, Sam Rockwell and Jennifer Coolidge. Gentlemen Broncos is scheduled to be released theatrically on October 30, 2009.
---
'Gentlemen Broncos' Stars
Héctor Jiménez, Jared Hess, Jemaine Clement, Jennifer Coolidge, Josh Pais, Michael Angarano, Mike White, Sam Rockwell
---
'Gentlemen Broncos' Movie Links

Official Gentlemen Broncos Movie Website


Gentlemen Broncos on IMDb

Related Movies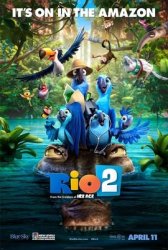 Rio 2 is a 2014 American 3D computer-animated musical adventure-comedy film produced by Blue Sky Studios and directed by Carlos... Read More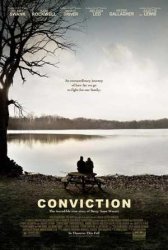 Conviction is a drama film directed by Tony Goldwyn starring Hilary Swank as Betty Anne Waters and Sam Rockwell as... Read More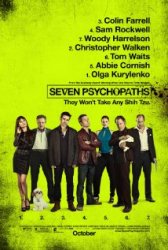 Seven Psychopaths is a 2012 British comedy film written, co-produced and directed by Martin McDonagh starring Colin Farrell, Sam Rockwell,... Read More