---
Godzilla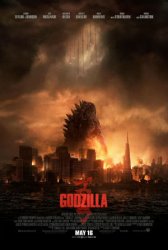 Starring: Aaron Taylor-Johnson, Ken Watanabe, Elizabeth Olsen, Juliette Binoche, Sally Hawkins, David Strathairn, Bryan Cranston
Director: Gareth Edwards
Release Date:

May 16th, 2014
Release Date:

15th May, 2014
Running Time: 123 Mins
Synopsis: The world's most famous monster is pitted against malevolent creatures who, bolstered by humanity's scientific arrogance, threaten our very existence.
Status:
About the Movie
Godzilla is an American science fiction monster film featuring the Japanese film monster of the same name in a reboot of the Godzilla film franchise. The film retells the origin of Godzilla in contemporary times as a "terrifying force of nature" in a style faithful to the Toho series of Godzilla films. The film is directed by British filmmaker Gareth Edwards, written by Max Borenstein and stars Aaron Taylor-Johnson, Ken Watanabe, Elizabeth Olsen, Juliette Binoche, Sally Hawkins, David Strathairn and Bryan Cranston.
---
'Godzilla' Stars
Aaron Taylor-Johnson, Bryan Cranston, David Strathairn, Elizabeth Olsen, Gareth Edwards, Juliette Binoche, Ken Watanabe, Sally Hawkins
---
'Godzilla' Movie Links

Godzilla on IMDb


Godzilla on Wikipedia

Related Movies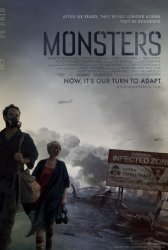 Monsters is a 2010 British science fiction film, written and directed by Gareth Edwards about Alien life forms that have... Read More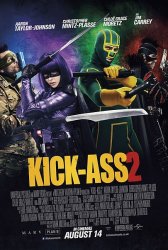 Kick-Ass 2 is a British-American 2013 superhero film based on the comic book of the same name and Hit-Girl, both... Read More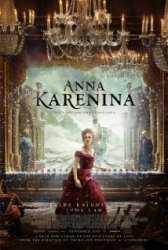 Anna Karenina is a 2012 British drama film directed by Joe Wright and adapted by Tom Stoppard from Leo Tolstoy's... Read More