---
My Sister's Keeper (2009)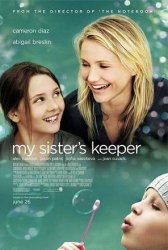 Starring: Cameron Diaz, Alec Baldwin, Abigail Breslin, Joan Cusack, Thomas Dekker, Jason Patric, Sofia Vassilieva
Director: Nick Cassavetes
Release Date:

June 26th, 2009
Release Date:

26th June, 2009
Synopsis: In Los Angeles, the eleven year old Anna Fitzgerald seeks the successful lawyer Campbell Alexander trying to hire him to earn medical emancipation from her mother Sara that wants Anna to donate her kidney to her sister. She tells the lawyer the story of her family after the discovery that her older sister Kate has had leukemia; how she was conceived by in vitro fertilization to become a donor; and the medical procedures she has been submitted since she was five years old to donate to her sister. Campbell accepts to work pro bono and the obsessed Sara decides to go to court to force Anna to help her sister.
Status:
My Sister's Keeper Movie Trailer
About the Movie
My Sister's Keeper is an upcoming film adaptation of the novel of the same name by Jodi Picoult starring Cameron Diaz and Alec Baldwin, with Nick Cassavetes directing. It will be released in both the US and the UK on June 26, 2009. It will star Cameron Diaz as Sara and Alec Baldwin as Campbell.
---
'My Sister's Keeper' Stars
Abigail Breslin, Alec Baldwin, Cameron Diaz, Jason Patric, Joan Cusack, Nick Cassavetes, Sofia Vassilieva, Thomas Dekker
---
'My Sister's Keeper' Movie Links

Official My Sister's Keeper Movie Website


My Sister's Keeper on IMDb

Related Movies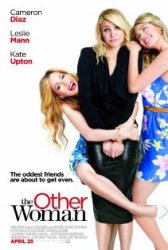 The Other Woman is a 2014 American romantic comedy film directed by Nick Cassavetes and written by Melissa Stack and... Read More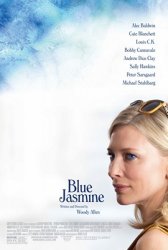 Blue Jasmine is a 2013 American drama film written and directed by Woody Allen about a socialite that heads to... Read More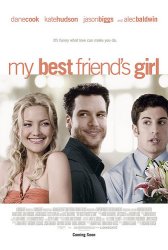 My Best Friend's Girl is a 2008 romantic comedy movie by Howard Deutch and stars Dane Cook, Kate Hudson, Jason... Read More