---
Paranormal Activity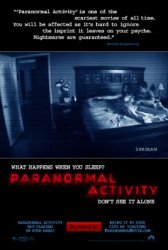 Starring: Katie Featherston, Micah Sloat, Michael Bayouth, Amber Armstrong, Mark Fredrichs, Randy McDowell, Ashley Palmer
Director: Oren Peli
Release Date:

October 16th, 2009
Release Date:

25th November, 2009
Synopsis: After a young, middle class couple moves into what seems like a typical suburban 'starter' tract house, they become increasingly disturbed by a presence that may or may not be somehow demonic but is certainly most active in the middle of the night. Especially when they sleep. Or try to.
Status:
Paranormal Activity Movie Trailer
About the Movie
Paranormal Activity is a 2007 horror film written and directed by Oren Peli. The movie premiered at the Screamfest Film Festival in US on October 14, 2007. It will see a limited release on September 25, 2009, in the United States.
---
'Paranormal Activity' Stars
Amber Armstrong, Ashley Palmer, Katie Featherston, Mark Fredrichs, Micah Sloat, Michael Bayouth, Oren Peli, Randy McDowell
---
'Paranormal Activity' Movie Links

Official Paranormal Activity Movie Website


Paranormal Activity on IMDb

Related Movies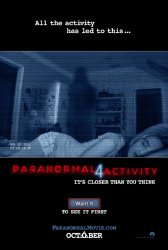 Paranormal Activity 4 is a 2012 American supernatural horror film, directed by Ariel Schulman and Henry Joost, the directors of... Read More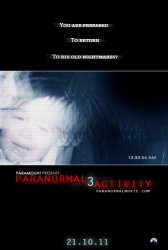 Paranormal Activity 3 is a 2011 American supernatural horror film and third film of the Paranormal Activity series, which will... Read More

Paranormal Activity 2 is an upcoming horror film directed by Tod Williams and written by Michael R. Perry, and it... Read More