---
Paul Blart: Mall Cop (2009)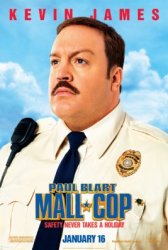 Starring: Kevin James, Jayma Mays, Shirley Knight, Raini Rodriguez, Stephen Rannazzisi, Adam Ferrara
Director: Steve Carr
Release Date:

January 16th, 2009
Release Date:

20th March, 2009
Synopsis: Mall cop Paul Blart loves his job but his enthusiasm and dedication gets only contempt from his colleagues and the mall employees. Paul finally gets the respect he deserves when he thwarts Veck Sims' master plan to rob the entire mall, and in the process earns the love of kiosk owner Naomi when he saves both her and his own daughter, Maya, from the bad guys.
Status:
Paul Blart: Mall Cop Movie Trailer
About the Movie
Paul Blart: Mall Cop is a 2009 American action comedy film starring Kevin James, Keir O'Donnell, and Jayma Mays. It was released on January 16, 2009 by Columbia Pictures, the third of three Happy Madison films with a PG rating (preceded by The Master of Disguise and Bedtime Stories).
---
'Paul Blart: Mall Cop' Stars
Adam Ferrara, Jayma Mays, Kevin James, Raini Rodriguez, Shirley Knight, Stephen Rannazzisi, Steve Carr
---
'Paul Blart: Mall Cop' Movie Links

Official Paul Blart: Mall Cop Movie Website


Paul Blart: Mall Cop on IMDb

Related Movies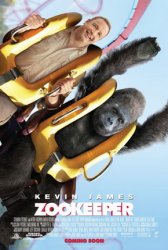 Zookeeper is a 2011 comedy film starring Kevin James, and featuring the voices of Adam Sandler, Sylvester Stallone, Nick Nolte,... Read More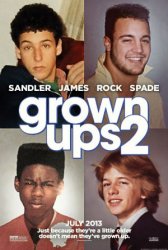 Grown Ups 2 is a 2013 American buddy comedy film directed by Dennis Dugan, and produced by Adam Sandler, a... Read More

The Smurfs is a 2011 American family film based on The Smurfs comic book series created by Peyo and the... Read More