---
Punisher: War Zone (2008)
Starring: Ray Stevenson, Dominic West, Doug Hutchinson, Colin Salmon, Wayne Knight, Dash Mihok, Julie Benz
Director: Lexi Alexander
Release Date:

December 5th, 2008
Release Date:

6th February, 2009
Synopsis: Waging his one-man war on the world of organized crime, ruthless vigilante-hero Frank Castle sets his sights on overeager mob boss Billy Russoti. After Russoti is left horribly disfigured by Castle, he sets out for vengeance under his new alias: Jigsaw. With the "Punisher Task Force" hot on his trail and the FBI unable to take Jigsaw in, Frank must stand up to the formidable army that Jigsaw has recruited before more of his evil deeds go unpunished.
Status:
Punisher: War Zone Movie Trailer
About the Movie
Punisher: War Zone is a 2008 American crime action film directed by Lexi Alexander; based on the fictional Marvel Comics vigilante/anti-hero the Punisher. The film is a reboot and an original telling of Frank Castle's war on crime and corruption rather than a sequel to 2004′s The Punisher, and is the first film to be produced under the Marvel Knights production banner, which will focus on films for mature audiences. Irish actor Ray Stevenson replaces Thomas Jane as Frank Castle. In the film, Castle wages a one-man war against a horribly disfigured mob boss known as Jigsaw (Dominic West). Punisher: War Zone was released in North America by Lionsgate on December 5, 2008, and was released February 6, 2009 in the United Kingdom.
---
'Punisher: War Zone' Stars
Colin Salmon, Dash Mihok, Dominic West, Doug Hutchinson, Julie Benz, Lexi Alexander, Ray Stevenson, Wayne Knight
---
'Punisher: War Zone' Movie Links

Official Punisher: War Zone Movie Website


Punisher: War Zone on IMDb

Related Movies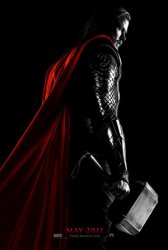 Thor is a 2011 American superhero film based on the comic book of the same name appearing in Marvel Comics,... Read More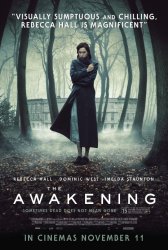 The Awakening is a 2011 British horror film directed by Nick Murphy, starring Rebecca Hall, Dominic West, and Imelda Stauntonabout... Read More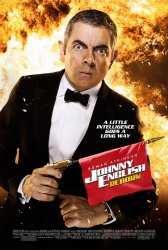 Johnny English Reborn is a 2011 British action comedy film and the sequel to Johnny English (2003), and stars Rowan... Read More