---
The Men Who Stare at Goats (2009)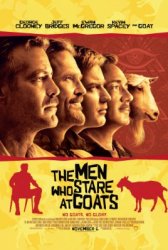 Starring: George Clooney, Ewan McGregor, Kevin Spacey, Jeff Bridges, Robert Patrick, Stephen Root, Stephen Lang
Director: Grant Heslov
Release Date:

November 6th, 2009
Release Date:

6th November, 2009
Synopsis: A reporter, trying to lose himself in the romance of war after his marriage fails, gets more than he bargains for when he meets a special forces agent who reveals the existence of a secret, psychic military unit whose goal is to end war as we know it. The New Earth Army is changing the way wars are fought. A legion of 'Warrior Monks' with unparalleled psychic powers can read the enemy's thoughts, pass through solid walls, and even kill a goat simply by staring at it. The founder of the unit has gone missing and the trail leads to another psychic soldier who has distorted the mission to serve his own ends. The reporter is trapped in the middle of a grudge match between the forces of the New Earth Army and a militia of super soldiers. In order to survive this wild adventure, he will have to outwit an enemy he never thought possible.
Status:
The Men Who Stare at Goats Movie Trailer
About the Movie
The Men Who Stare at Goats is a 2009 American comedy film by director Grant Heslov due for release on November 6, 2009. It is based on the book of the same title by author Jon Ronson, an account of Ronson's investigation of attempts by US military forces to use psychic powers.
---
'The Men Who Stare at Goats' Stars
Ewan McGregor, George Clooney, Grant Heslov, Jeff Bridges, Kevin Spacey, Robert Patrick, Stephen Lang, Stephen Root
---
'The Men Who Stare at Goats' Movie Links

Official The Men Who Stare at Goats Movie Website


The Men Who Stare at Goats on IMDb

Related Movies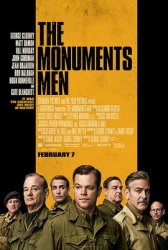 The Monuments Men is a 2014 American-German comedy-drama film directed by George Clooney, written and produced by Clooney and Grant... Read More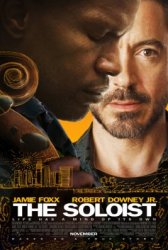 A schizophrenic, is a homeless musician from Skid Row, Los Angeles who dreams of playing at the Walt Disney Concert... Read More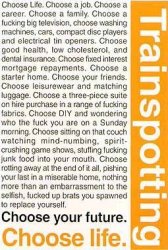 Trainspotting is a 1996 film directed by Danny Boyle based on the novel of the same name by Irvine Welsh,... Read More