---
Zero Dark Thirty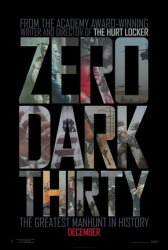 Starring: Jessica Chastain, Jason Clarke, Joel Edgerton
Director: Kathryn Bigelow
Release Date:

January 11th, 2013
Release Date:

25th January, 2013
Running Time: 157 Mins
Synopsis: A chronicle of the decade-long hunt for al-Qaeda terrorist leader Osama bin Laden after the September 2001 attacks, and his death at the hands of the Navy S.E.A.L. Team 6 in May, 2011.
Status:
Zero Dark Thirty Movie Trailer
About the Movie
Zero Dark Thirty is a 2012 American action thriller directed and co-produced by Kathryn Bigelow with screenplay by Mark Boal. Billed as "the story of history's greatest manhunt for the world's most dangerous man," the film chronicles American efforts to capture or kill Osama bin Laden. It stars Jessica Chastain, Jason Clarke, Joel Edgerton, Chris Pratt, Kyle Chandler, and Mark Strong. The film had its premiere in Los Angeles, California on 18 December 2012.
Zero Dark Thirty was released to wide critical acclaim and earned four Golden Globe nominations including Best Picture – Drama, Best Director, and Best Actress – Drama for Chastain. It has also attracted controversy and strong criticism for its allegedly pro-torture stance and for allegedly obtaining improper access to classified materials.
---
'Zero Dark Thirty' Stars
Jason Clarke, Jessica Chastain, Joel Edgerton, Kathryn Bigelow
---
'Zero Dark Thirty' Movie Links

Official Zero Dark Thirty Movie Website


Zero Dark Thirty on IMDb


Zero Dark Thirty on Wikipedia

Related Movies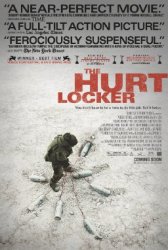 The Hurt Locker is a 2009 American war thriller directed by Kathryn Bigelow. The film is scheduled for domestic release... Read More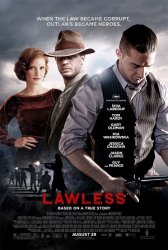 Lawless is a 2012 American western gangster film directed by John Hillcoat based on the historical novel The Wettest County... Read More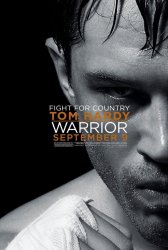 Warrior is an action drama film about mixed martial arts directed by Gavin O'Connor and starring Nick Nolte, Tom Hardy,... Read More