---
A Perfect Getaway (2009)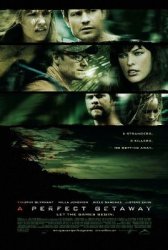 Starring: Timothy Olyphant, Milla Jovovich, Steve Zahn, Marley Shelton, Kiele Sanchez, Chris Hemsworth
Director: David Twohy
Release Date:

August 7th, 2009
Release Date:

14th August, 2009
Synopsis: For their honeymoon, newlyweds Cliff and Cydney head to the tropical islands of Hawaii. While journeying through the paradisaical countryside the couple encounters Kale and Cleo, two disgruntled hitchhikers and Nick and Gina, two wild but well-meaning spirits who help guide them through the lush jungles. The picturesque waterfalls and scenic mountainsides quickly give way to terror when Cliff and Cydney learn of a grisly murder that occurred nearby and realize that they're being followed by chance acquaintances that suspiciously fit the description of the killers.
Status:
A Perfect Getaway Movie Trailer
About the Movie
A Perfect Getaway is a 2009 film by director David Twohy, starring Milla Jovovich, Kiele Sanchez, Timothy Olyphant, Steve Zahn and Marley Shelton. The story is based on a couple of honeymooners in Hawaii where soon they discovered that their tour guides are assassins. The film was shot in Puerto Rico and Hawaii, and is scheduled to be released on August 14, 2009.
---
'A Perfect Getaway' Stars
Chris Hemsworth, David Twohy, Kiele Sanchez, Marley Shelton, Milla Jovovich, Steve Zahn, Timothy Olyphant
---
'A Perfect Getaway' Movie Links

A Perfect Getaway on IMDb

Related Movies
Stone is a thriller film directed by John Curran starring Robert De Niro, Edward Norton and Milla Jovovich about a... Read More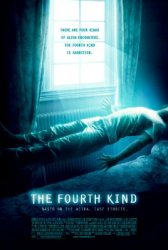 The Fourth Kind is an upcoming film directed by Olatunde Osunsanmi, and starring Milla Jovovich. The movie is set in... Read More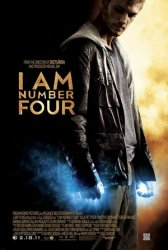 I Am Number Four is an 2011 American teen science fiction film, directed by D. J. Caruso, starring Alex Pettyfer,... Read More