---
Boogie Woogie (2009)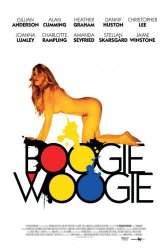 Starring: Gillian Anderson, Alan Cumming, Heather Graham, Danny Huston, Christopher Lee, Joanna Lumley, Charlotte Rampling, Amanda Seyfried, Stellan Skarsgård, Jaime Winstone
Director: Duncan Ward
Release Date:

16th April, 2010
Synopsis: Boogie Woogie is a comedy of manners, its cast of characters devouring each other in a small world awash with big money. Set against the backdrop of contemporary London and the international art scene, it casts an eye over the appetites and morality of some of its major players. Dealers, collectors, artists, wannabees vie with each other in a world in which success and downfall rest on a thin edge.
Status:
Boogie Woogie Movie Trailer
About the Movie
Boogie Woogie is a 2009 comedy film set in the contemporary London art world. It is based on the book of the same name written by Danny Moynihan. The film is directed by Duncan Ward, and stars Amanda Seyfried, Gillian Anderson, Stellan Skarsgård, Alan Cumming, Joanna Lumley, Heather Graham and Gemma Atkinson.
It premiered on 26 June 2009 at the Edinburgh International Film Festival. The film, set for general release in 2010, was produced by L+E Productions, a joint venture headed by Eric Eisner and Leonid Rozhetskin.
---
'Boogie Woogie' Stars
Alan Cumming, Amanda Seyfried, Charlotte Rampling, Christopher Lee, Danny Huston, Duncan Ward, Gillian Anderson, Heather Graham, Jaime Winstone, Joanna Lumley, Stellan Skarsgård
---
'Boogie Woogie' Movie Links

Boogie Woogie on IMDb

Related Movies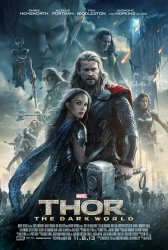 Thor: The Dark World is an American superhero film featuring the Marvel Comics character Thor, produced by Marvel Studios and... Read More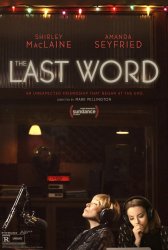 Harriet is a retired businesswoman who tries to control everything around her. When she decides to write her own obituary,... Read More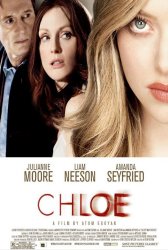 Chloe is a 2009 United States/Canadian/French erotic thriller directed by Atom Egoyan, and starring Julianne Moore, Liam Neeson, Amanda Seyfried,... Read More