---
Thor: The Dark World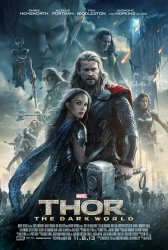 Starring: Chris Hemsworth, Natalie Portman, Tom Hiddleston, Anthony Hopkins, Stellan Skarsgård, Idris Elba
Director: Alan Taylor
Release Date:

November 8th, 2013
Release Date:

30th October, 2013
Synopsis: When Jane Foster is targeted by the denizens of the dark world of Svartalfheim, Thor sets out on a quest to protect her at all costs.
Status:
Thor: The Dark World Movie Trailer
About the Movie
Thor: The Dark World is an American superhero film featuring the Marvel Comics character Thor, produced by Marvel Studios and distributed by Walt Disney Studios Motion Pictures. It is intended to be the sequel to 2011′s Thor and the eighth installment in the Marvel Cinematic Universe. Alan Taylor directed the screenplay by Christopher Yost, Christopher Markus and Stephen McFeely, which stars Chris Hemsworth, Natalie Portman, Tom Hiddleston, Stellan Skarsgård, Idris Elba, Christopher Eccleston, Adewale Akinnuoye-Agbaje, Kat Dennings, Ray Stevenson, Zachary Levi, Tadanobu Asano, Jaimie Alexander, Rene Russo and Anthony Hopkins.
---
'Thor: The Dark World' Stars
Alan Taylor, Anthony Hopkins, Chris Hemsworth, Idris Elba, Natalie Portman, Stellan Skarsgård, Tom Hiddleston
---
'Thor: The Dark World' Movie Links

Thor: The Dark World on IMDb


Thor: The Dark World on Wikipedia

Related Movies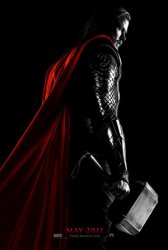 Thor is a 2011 American superhero film based on the comic book of the same name appearing in Marvel Comics,... Read More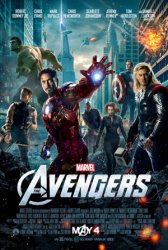 The Avengers is an upcoming American superhero film produced by Marvel Studios and distributed by Walt Disney Pictures, based on... Read More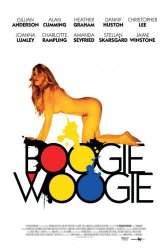 Boogie Woogie is a 2009 comedy film set in the contemporary London art world, based on the book of the... Read More