---
Capitalism: A Love Story (2009)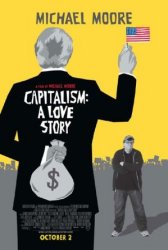 Starring: Michael Moore
Director: Michael Moore
Release Date:

September 23rd, 2009
Release Date:

26th February, 2010
Synopsis: Capitalism: A Love Story film explores the root causes of the global economic meltdown that began in 2007 and takes a comical look in what Michael Moore has described as "the biggest robbery in the history of this country" – the massive transfer of U.S. taxpayer money to private financial institutions. The film alternates between a fierce critique of the status quo, personal portraits of the suffering caused by the recent economic crisis, and comical social satire. Some featured stories include an internal Citibank report happily declaring the United States a "plutonomy", with the top 1 percent of the population controlling more financial wealth than the bottom 95 percent. Additionally, the film contrasts the present economic reality in America with archival footage of US president Franklin D. Roosevelt calling for a Second Bill of Rights that would guarantee all Americans "a useful job, a decent home, adequate health care, and a good education."
Status:
Capitalism: A Love Story Movie Trailer
About the Movie
Capitalism: A Love Story is an upcoming documentary film directed by Michael Moore. The film centers on the financial crisis of 2007-2009, the transition from the Bush administration to the Obama administration, and the stimulus and bailout package. A teaser trailer was released on June 11 without the film's title. The film, produced by Moore's Dog Eat Dog Films, will premiere at the Toronto International Film Festival (TIFF) in September and is currently set to be released on October 2, 2009 by Overture Films and Paramount Vantage. It will be competing for a Golden Lion award at the Venice Film Festival 2009. The film is still in production as of June 2009. TIFF documentary programmer Thom Powers remarked: "As one of the few people who have seen a version of Capitalism … I can testify that Moore is working at the top of his game with a talented crew. And that's about all I can say about its secretive details." A new trailer was released on YouTube on August 21, 2009.
---
'Capitalism: A Love Story' Stars
---
'Capitalism: A Love Story' Movie Links

Official Capitalism: A Love Story Movie Website


Capitalism: A Love Story on IMDb

Related Movies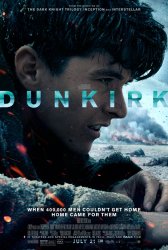 Allied soldiers from Belgium, the British Empire, Canada, and France are surrounded by the German army and evacuated during a fierce battle in World War II. Read More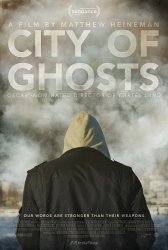 A documentary that follows the efforts of "Raqqa Is Being Slaughtered Silently," a handful of anonymous activists who banded together after their homeland was taken over by ISIS in 2014. Read More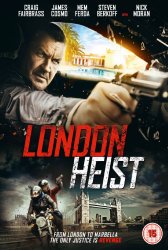 Armed robber and career criminal Jack Cregan seeks to discover the truth behind his father's murder and his stolen heist money and in doing so puts his life in danger. Read More