---
Couples Retreat (2009)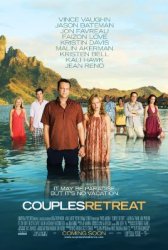 Starring: Malin Akerman, Kristen Bell, Ken Jeong, Vince Vaughn, Jason Bateman, Jon Favreau, Kristin Davis, Jean Reno
Director: Peter Billingsley
Release Date:

October 9th, 2009
Release Date:

16th October, 2009
Synopsis: Couples Retreat follows four Midwestern couples who embark on a journey to a tropical island resort. While one of the couples is there to work on their marriage, the other three set out to jet ski, spa and enjoy some fun in the sun. They soon discover that participation in the resort's couple's therapy is not optional. Suddenly, their group-rate vacation comes at a price. Love seems to be the strength in marriage. How ever most of the people found some of the ways to encourage their love affairs with comfort. This feeling is quite simple but even when you not so fine with your relationships it helps to make it through. Marriage can be so effective for every person's social behaviour and there are lots of issues to be made about this specific topic. What follows is a hilarious look at real world problems faced by all couples.
Status:
Couples Retreat Movie Trailer
About the Movie
Couples Retreat is an upcoming 2009 comedy film directed by Peter Billingsley and written by Jon Favreau, Vince Vaughn & Dana Fox. Vaughn and Favreau also star in the film. The cast also includes Faizon Love, Jason Bateman, Kristin Davis, Kristen Bell, Malin Akerman and Kali Hawk. Musical legend A.R.Rahman, winner of two Oscars at the 81st Academy Awards, is scoring the music for this film.
---
'Couples Retreat' Stars
Jason Bateman, Jean Reno, Jon Favreau, Ken Jeong, Kristen Bell, Kristin Davis, Malin Akerman, Peter Billingsley, Vince Vaughn
---
'Couples Retreat' Movie Links

Official Couples Retreat Movie Website


Couples Retreat on IMDb

Related Movies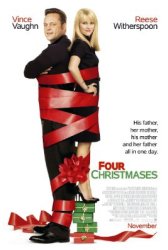 Four Christmases is a Christmas-themed romantic comedy film starring Vince Vaughn and Reese Witherspoon about a couple who go to... Read More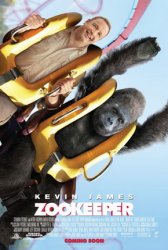 Zookeeper is a 2011 comedy film starring Kevin James, and featuring the voices of Adam Sandler, Sylvester Stallone, Nick Nolte,... Read More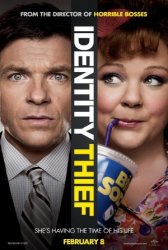 Identity Thief is a comedy film directed by Seth Gordon starring Jason Bateman and Melissa McCarthy, the film is revealed... Read More