---
Elysium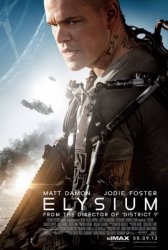 Starring: Matt Damon, Jodie Foster, Sharlto Copley, Alice Braga, Diego Luna
Director: Neill Blomkamp
Release Date:

August 9th, 2013
Release Date:

21st August, 2013
Running Time: 109 Mins
Synopsis: A factory worker takes on a mission to hijack his way onto a man-made space habitat.
Status:
About the Movie
Elysium is an American science fiction action film written, co-produced and directed by Neill Blomkamp and starring Matt Damon and Jodie Foster. Elysium is a co-production of Media Rights Capital and Sony's TriStar Pictures. It also represents TriStar's first big-budget offering in over a decade.
The film takes place on both a ravaged Earth and a luxurious space habitat called Elysium. It will explore political and sociological themes such as immigration, health care and class issues. When asked whether the film reveals how he sees Earth turning out in 140 years, director Blomkamp responded "No, no, no. This isn't science fiction. This is today. This is now."
---
'Elysium' Stars
Alice Braga, Diego Luna, Jodie Foster, Matt Damon, Neill Blomkamp, Sharlto Copley
---
'Elysium' Movie Links

Elysium on IMDb


Elysium on Wikipedia

Related Movies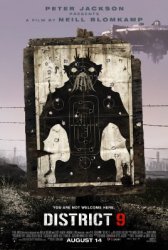 District 9 is an upcoming science fiction film directed by Neill Blomkamp, and the movie is set for an August... Read More

Promised Land is a 2012 American drama film directed by Gus Van Sant and starring Matt Damon, Frances McDormand, Hal... Read More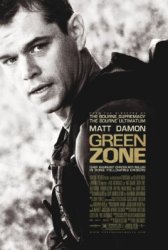 Green Zone is an upcoming action thriller war film written by Brian Helgeland and directed by Paul Greengrass based on... Read More