---
Escape Plan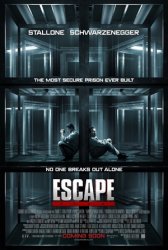 Starring: Sylvester Stallone, Arnold Schwarzenegger, Jim Caviezel, 50 Cent, Vinnie Jones
Director: Mikael Håfström
Release Date:

October 18th, 2013
Release Date:

18th October, 2013
Running Time: 116 Mins
Synopsis: When a structural-security authority finds himself incarcerated in a prison he designed, he has to put his skills to escape and find out who framed him.
Status:
Escape Plan Movie Trailer
About the Movie
Escape Plan is an action thriller film starring Sylvester Stallone, Arnold Schwarzenegger, Jim Caviezel, 50 Cent, Vinnie Jones, Vincent D'Onofrio and Amy Ryan. Escape Plan is directed by Swedish filmmaker Mikael Håfström, and is written by Miles Chapman (screenplay) and Jason Keller (rewrite). The film will follow Stallone's character Ray Breslin, a structural engineer who is wrongly convicted of a crime, and is incarcerated in a prison of his own design, aided in his escape by his cellmate Rottmayer (Schwarzenegger).
---
'Escape Plan' Stars
50 Cent, Arnold Schwarzenegger, Jim Caviezel, Mikael Håfström, Sylvester Stallone, Vinnie Jones
---
'Escape Plan' Movie Links

Escape Plan on IMDb


Escape Plan on Wikipedia

Related Movies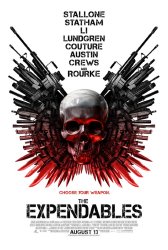 The Expendables is an upcoming ensemble action film written by David Callaham and directed by Stallone, the film pays tribute... Read More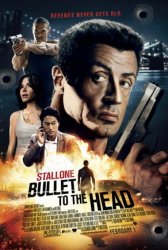 Bullet to the Head is a 2012 action film, directed by Walter Hill based upon Alexis Nolent's French graphic novel... Read More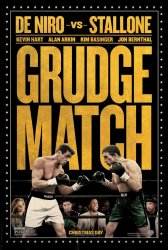 Grudge Match is a 2013 sports comedy film starring Robert De Niro and Sylvester Stallone as aging boxers stepping into... Read More