---
Evil Dead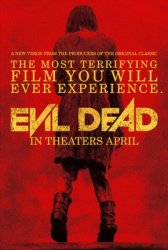 Starring: Jane Levy, Shiloh Fernandez, Lou Taylor Pucci, Jessica Lucas
Director: Fede Alvarez
Release Date:

April 5th, 2013
Release Date:

19th April, 2013
Running Time: 91 Mins
Synopsis: Five friends head to a remote cabin, where the discovery of a Book of the Dead leads them to unwittingly summon up demons living in the nearby woods. The evil presence possesses them until only one is left to fight for survival.
Status:
About the Movie
Evil Dead is a 2013 American horror film co-written and directed by Fede Alvarez, and a remake of Sam Raimi's 1981 horror film The Evil Dead. It is the fourth installment of the Evil Dead franchise, serving as a reboot, and the first not to be directed by Raimi.
The film is the feature debut of Alvarez, whom Raimi selected. It was produced by Raimi, Bruce Campbell, and Robert G. Tapert: the writer–director, lead actor, and producer of the original trilogy respectively. The film had its world premiere at the South by Southwest festival on March 8, 2013. On March 9, it was announced that a sequel was in development.
---
'Evil Dead' Stars
Fede Alvarez, Jane Levy, Jessica Lucas, Lou Taylor Pucci, Shiloh Fernandez
---
'Evil Dead' Movie Links

Evil Dead on IMDb


Evil Dead on Wikipedia

Related Movies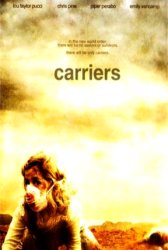 Carriers is an upcoming 2009 horror movie about four people fleeing a viral pandemic. It was written and directed by... Read More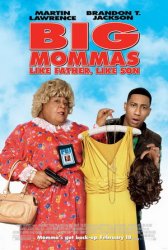 Big Mommas: Like Father, Like Son is an upcoming 2011 crime comedy film directed by John Whitesell, written by Matthew... Read More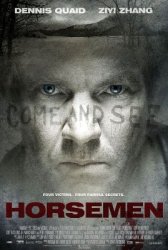 A recently widowed detective still grieving over his wife's death discovers a shocking connection between himself and the suspects in... Read More