---
Jennifer's Body (2009)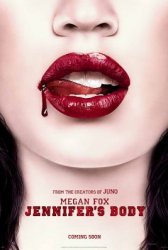 Starring: Megan Fox, Amanda Seyfried, Johnny Simmons, Adam Brody, J.K. Simmons, Amy Sedaris
Director: Karyn Kusama
Release Date:

September 18th, 2009
Release Date:

4th November, 2009
Synopsis: Nerdy, reserved bookworm Needy and arrogant, conceited cheerleader Jennifer are best friends, though they share little in common. They share even less in common when Jennifer mysteriously gains an appetite for human blood after a disastrous fire at a local bar. As Needy's male classmates are steadily killed off in gruesome attacks, the young girl must uncover the truth behind her friend's transformation and find a way to stop the bloodthirsty rampage before it reaches her own boyfriend Chip.
Status:
Jennifer's Body Movie Trailer
About the Movie
Jennifer's Body is a 2009 dark comedy and horror film written by Diablo Cody. The film, described as similar in tone to Heathers, will be directed by Karyn Kusama, and will star Megan Fox as the title character, Amanda Seyfried as her best friend Needy, and Adam Brody as the antagonist Nikolai.
---
'Jennifer's Body' Stars
Adam Brody, Amanda Seyfried, Amy Sedaris, J.K. Simmons, Johnny Simmons, Karyn Kusama, Megan Fox
---
'Jennifer's Body' Movie Links

Jennifer's Body on IMDb

Related Movies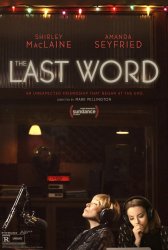 Harriet is a retired businesswoman who tries to control everything around her. When she decides to write her own obituary,... Read More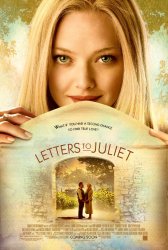 Letters to Juliet is an upcoming 2010 romantic drama starring Amanda Seyfried and Chris Egan with Vanessa Redgrave, directed by... Read More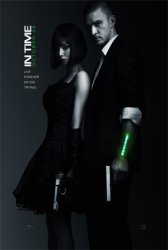 In Time is a science fiction thriller film starring Amanda Seyfried, Justin Timberlake, Cillian Murphy, Olivia Wilde, Matt Bomer, Alex... Read More