---
Ran (1985)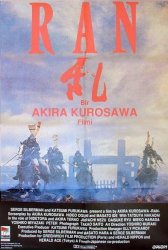 Starring: Tatsuya Nakadai, Akira Terao, Jinpachi Nezu, Daisuke Ryu
Director: Akira Kurosawa
Release Date:

December 20th,1985
Synopsis: A story of Greed, a lust for power, and ultimate revenge. The Great Lord Hidetora Ichimonji has decided to step aside to make room for the younger blood of his three sons, Taro, Jiro, and Saburo. The Lord's only wish now being to live out his years as an honored guest in the castle of each of his sons in turn. The story follows the decent of the old man into madness, the machinations of treachery and deceit by the two older sons and their downfall, and the loyalty of the youngest who ultimately rescues his father.
Status:
About the Movie
Ran is a 1985 film written and directed by Japanese filmmaker Akira Kurosawa. It is a jidaigeki (Japanese period drama) depicting the fall of Hidetora Ichimonji (Tatsuya Nakadai), an aging Sengoku-era warlord who decides to abdicate as ruler in favor of his three sons. The story is based on legends of the daimyo Mōri Motonari, as well as on the Shakespearean tragedy King Lear.
Ran was Kurosawa's last epic. With a budget of $12 million, it was the most expensive Japanese film ever produced up to that time. After Ran, Kurosawa directed three other films before he died, but none on so large a scale. The film was hailed for its powerful images and use of color—costume designer Emi Wada won an Academy Award for Costume Design for her work on Ran. The distinctive Gustav Mahler-inspired film score, written by Tōru Takemitsu, plays in isolation with ambient sound muted.
---
'Ran' Stars
Akira Kurosawa, Akira Terao, Daisuke Ryu, Jinpachi Nezu, Tatsuya Nakadai
---
'Ran' Movie Links

Ran on IMDb

Related Movies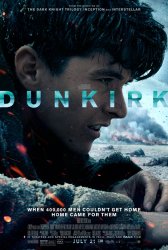 Allied soldiers from Belgium, the British Empire, Canada, and France are surrounded by the German army and evacuated during a fierce battle in World War II. Read More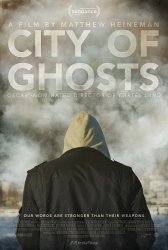 A documentary that follows the efforts of "Raqqa Is Being Slaughtered Silently," a handful of anonymous activists who banded together after their homeland was taken over by ISIS in 2014. Read More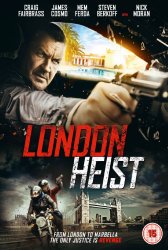 Armed robber and career criminal Jack Cregan seeks to discover the truth behind his father's murder and his stolen heist money and in doing so puts his life in danger. Read More