---
Taken 2 (2012)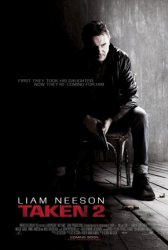 Starring: Liam Neeson, Maggie Grace, Famke Janssen, Rade Šerbedžija
Director: Olivier Megaton
Release Date:

October 5th, 2012
Release Date:

4th October, 2012
Running Time: 92 Mins
Synopsis: In Istanbul, retired CIA operative Bryan Mills and his wife are taken hostage by the father of a kidnapper Mills killed while rescuing his daughter.
Status:
About the Movie
Taken 2 is a 2012 English-language French action thriller film directed by Olivier Megaton which stars a wide international cast including Liam Neeson, Maggie Grace, Famke Janssen and Rade Šerbedžija. It is the sequel to the 2008 film Taken and was released on 3 October 2012.
Despite receiving mixed reviews by critics, Taken 2 was a box office success, like its predecessor.
---
'Taken 2' Stars
Famke Janssen, Liam Neeson, Maggie Grace, Olivier Megaton
---
'Taken 2' Movie Links

Taken 2 on IMDb


Taken 2 on Wikipedia

Related Movies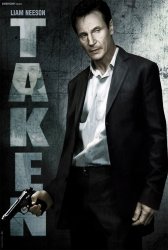 Taken is a 2008 French thriller/action movie starring Liam Neeson, Famke Janssen, and Maggie Grace. It is based on a... Read More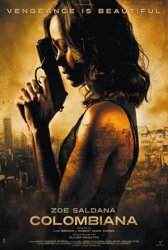 Colombiana is a 2011 French-American action film written and produced by Luc Besson and directed by Olivier Megaton starring Zoë... Read More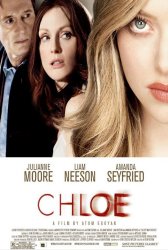 Chloe is a 2009 United States/Canadian/French erotic thriller directed by Atom Egoyan, and starring Julianne Moore, Liam Neeson, Amanda Seyfried,... Read More