---
Taken (2008)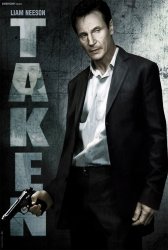 Starring: Liam Neeson, Maggie Grace, Famke Janssen, Xander Berkeley, Katie Cassidy, Olivier Rabourdin
Director: Pierre Morel
Release Date:

January 30th, 2009
Release Date:

26th September, 2008
Synopsis: Seventeen year-old Kim is the pride and joy of her father Bryan Mills. Bryan is a retired agent who left the Secret Service to be near Kim in California. Kim lives with her mother Lenore and her wealthy stepfather Stuart. Kim manages to convince her reluctant father to allow her to travel to Paris with her friend Amanda. When the girls arrive in Paris they share a cab with a stranger named Peter, and Amanda lets it slip that they are alone in Paris. Using this information an Albanian gang of human traffickers kidnaps the girls. Kim barely has time to call her father and give him information. Her father gets to speak briefly to one of the kidnappers and he promises to kill the kidnappers if they do not let his daughter go free. The kidnapper wishes him "good luck," so Bryan Mills travels to Paris to search for his daughter and her friend.
Status:
titlexxx - Taken Movie Trailer
">">
About the Movie
About the Movie
Taken is a 2008 French thriller/action film starring Liam Neeson, Famke Janssen, and Maggie Grace. It is based on a script by Luc Besson and Robert Mark Kamen and was directed by Pierre Morel. Neeson plays a retired Central Intelligence Agency operative who sets about tracking down his teenage daughter after she is kidnapped by slave traders while traveling in Europe.
---
'Taken' Stars
Famke Janssen, Katie Cassidy, Liam Neeson, Maggie Grace, Olivier Rabourdin, Pierre Morel, Xander Berkeley
---
'Taken' Movie Links

Official Taken Movie Website


Taken on IMDb

Related Movies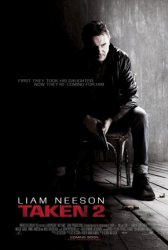 Taken 2 is a 2012 English-language French action thriller film directed by Olivier Megaton which stars a wide international cast... Read More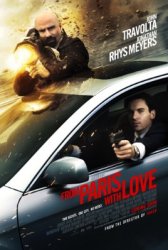 From Paris With Love is an upcoming 2010 action film starring John Travolta and Jonathan Rhys Meyers and directed by... Read More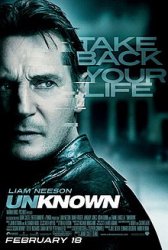 Unknown is an action thriller film directed by Jaume Collet-Serra, based on the novel Out of My Head by Didier... Read More