---
The Accidental Husband (2008)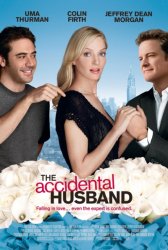 Starring: Uma Thurman, Colin Firth, Jeffrey Dean Morgan, Sam Shepard, Lindsay Sloane, Justina Machado, Keir Dullea
Director: Griffin Dunne
Release Date:

29th February, 2008
Synopsis: Emma Lloyd has made a career out of her sensible, mature and responsible approach to relationships. She has a hit radio talk show, an impending book deal, and a loving relationship with her fiancé, Richard, a conventional sort which is precisely what Emma is drawn to. Then Emma finds out that she is already married to a man she's never met before, a result of a misguided prank that leaves her bewildered and very confused. Her plans for the future are now threatened. With her wedding just around the corner, Emma must find the mystery man and obtain an annulment.
Status:
The Accidental Husband Movie Trailer
About the Movie
The Accidental Husband is a 2008 American/Irish romantic comedy film directed by Griffin Dunne and starring Uma Thurman, Jeffrey Dean Morgan, Colin Firth, Isabella Rossellini, and Sam Shepard. The film is written by Mimi Hare, Clare Naylor and Bonnie Sikowitz, and is produced by Jennifer Todd, Jason Blum, and Uma Thurman. It was released on February 29, 2008 in the UK and was scheduled to be released on March 27, 2009 in the United States before being shelved indefinitely following the bankruptcy of its distributor, Yari Film Group's releasing division. It was released direct-to-DVD in the United States on November 10, 2009. The film features several Indian songs, including A. R. Rahman's "Yaro Yarodi", "Swasamae" and "Rang De" (from the films Alaipayuthey, Thenali and Thakshak respectively) as well as Punjabi Hit Squad's "Kuriyeh".
---
'The Accidental Husband' Stars
Colin Firth, Griffin Dunne, Jeffrey Dean Morgan, Justina Machado, Keir Dullea, Lindsay Sloane, Sam Shepard, Uma Thurman
---
'The Accidental Husband' Movie Links

Official The Accidental Husband Movie Website


The Accidental Husband on IMDb

Related Movies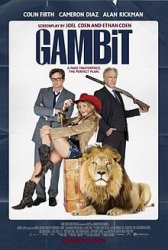 Gambit is a 2012 comedy caper film directed by Michael Hoffman, starring Colin Firth, Cameron Diaz, Alan Rickman and Stanley... Read More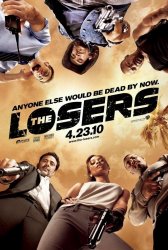 The Losers is an upcoming action film, and an adaptation of the comic book series, directed by Sylvain White, the... Read More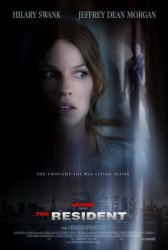 The Resident is a thriller-drama film directed by Antti Jokinen and stars Hilary Swank, Jeffrey Dean Morgan and Christopher Lee... Read More