---
The Big Wedding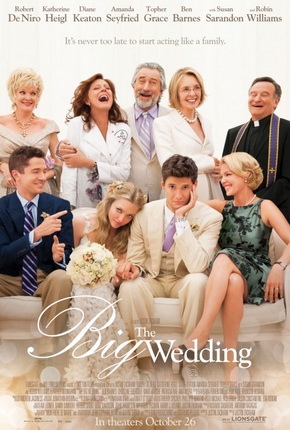 Starring: Robert De Niro, Diane Keaton, Ben Barnes, Katherine Heigl, Amanda Seyfried
Director: Justin Zackham
Release Date:

April 26th, 2013
Release Date:

29th May, 2013
Running Time: 90 Mins
Synopsis: A long-divorced couple fakes being married as their family unites for a wedding.
Status:
The Big Wedding Movie Trailer
About the Movie
The Big Wedding, previously The Wedding, is an upcoming comedy film directed by Justin Zackham. It is an American remake of the original 2006 French film Mon frère se marie written by Jean-Stéphane Bron and Karine Sudan. It stars a large ensemble cast including Robert De Niro, Katherine Heigl, Diane Keaton, Amanda Seyfried, Topher Grace, Ben Barnes, Susan Sarandon, and Robin Williams. It is set to be released on April 26, 2013 by Lionsgate in the United States and Canada.
---
'The Big Wedding' Stars
Amanda Seyfried, Ben Barnes, Diane Keaton, Justin Zackham, Katherine Heigl, Robert De Niro
---
'The Big Wedding' Movie Links

The Big Wedding on IMDb


The Big Wedding on Wikipedia

Related Movies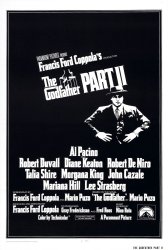 The Godfather Part II is an American 1974 crime drama movie directed by Francis Ford Coppola from a script co-written... Read More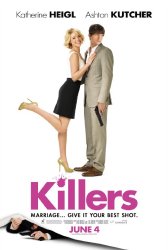 Killers is an upcoming action comedy film starring Katherine Heigl and Ashton Kutcher and the film is set to be... Read More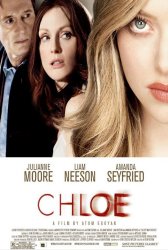 Chloe is a 2009 United States/Canadian/French erotic thriller directed by Atom Egoyan, and starring Julianne Moore, Liam Neeson, Amanda Seyfried,... Read More