---
The Disappearance of Alice Creed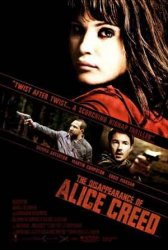 Starring: Gemma Arterton, Martin Compston, Eddie Marsan
Director: J Blakeson
Release Date:

30th April, 2010
Synopsis: Two men fortify a nondescript British apartment so it can serve as a prison, and then kidnap a woman and tie her to a bed. Before there's even time to react, we're plunged into a very nasty situation, but not a simple one.
Status:
The Disappearance of Alice Creed Movie Trailer
About the Movie
The Disappearance of Alice Creed is a 2010 British thriller film about the kidnapping of a young woman by two ex-convicts. The film is written and directed by J Blakeson and stars Gemma Arterton as the captured Alice Creed, with Martin Compston and Eddie Marsan as Danny and Vic, the kidnappers. The film was screened at the 2009 London Film Festival and the 2009 Toronto International Film Festival; and will be screened at the Tribeca Film Festival in 2010.
After a well publicised Facebook campaign to choose a Cinema to host the World Premier of the film, Southampton University Student's Union won the event, to take place on the 20th April.
---
'The Disappearance of Alice Creed' Stars
Eddie Marsan, Gemma Arterton, J Blakeson, Martin Compston
---
'The Disappearance of Alice Creed' Movie Links

Official The Disappearance of Alice Creed Movie Website


The Disappearance of Alice Creed on IMDb

Related Movies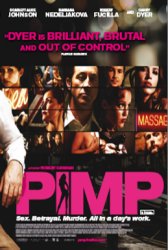 PIMP is about A week in the life of a Soho pimp – a week that spirals brutally out of... Read More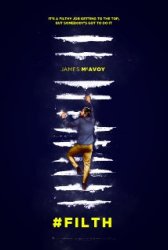 Filth is a 2013 British film directed by Jon S. Baird, based on the book by Irvine Welsh and stars... Read More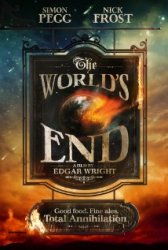 The World's End is a 2013 British science fiction comedy film directed by Edgar Wright, written by Wright and Simon... Read More