---
The Ghosts of Crowley Hall (2008)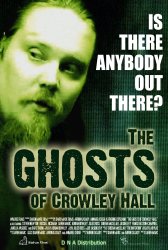 Starring: Arron Kasady, Annabel Keogh, Katherine Copeland, Steven Newton, Russell Hickman, Daren Marc
Director: Daren Marc
Release Date:

February 14th, 2008
Synopsis: 'The Ghosts of Crowley Hall' is the documentary about the Paranormal Investigation that was carried out at Crowley Hall, England in the summer of 2007. It shows the events of Ghost Hunter Arron Kasady, his team of Investigators and their experience at the hall. A ghost team that included a parapsychologist, spiritual medium and journalist, together with a film crew, spent a night at the hall. However, not everything went as planned. The investigation was abandoned, with the investigation team and film crew returning a few months later to continue what they had started.
Status:
The Ghosts of Crowley Hall Movie Trailer
About the Movie
There have been many supposed Ghost Sightings at Crowley Hall in England. During its life, the Hall has had a number of paranormal incidents suggesting the presence of ghosts, and there are Ghost Stories dating back to the 1950′s. Recently, a Ghost Photo was recovered during renovations at the hall, and this had prompted a full Ghost Investigation there. This Investigation became 'The Ghosts of Crowley Hall'.
Original realeased in the US on February 14th 2008 it went on to screen at the Amberg Horror Fest over Halloween 2008.
---
'The Ghosts of Crowley Hall' Stars
Annabel Keogh, Arron Kasady, Daren Marc, Katherine Copeland, Russell Hickman, Steven Newton
---
'The Ghosts of Crowley Hall' Movie Links

Official The Ghosts of Crowley Hall Movie Website


The Ghosts of Crowley Hall on IMDb

Related Movies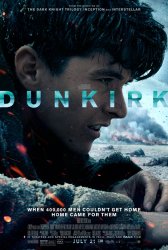 Allied soldiers from Belgium, the British Empire, Canada, and France are surrounded by the German army and evacuated during a fierce battle in World War II. Read More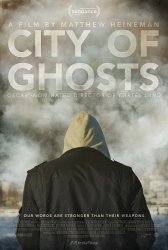 A documentary that follows the efforts of "Raqqa Is Being Slaughtered Silently," a handful of anonymous activists who banded together after their homeland was taken over by ISIS in 2014. Read More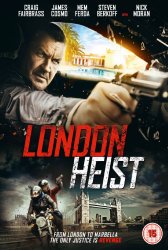 Armed robber and career criminal Jack Cregan seeks to discover the truth behind his father's murder and his stolen heist money and in doing so puts his life in danger. Read More