---
The Stepfather (2009)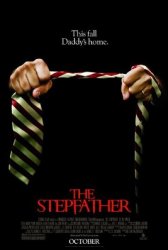 Starring: Penn Badgley, Dylan Walsh, Sela Ward, Amber Heard, Christopher Meloni, Sherry Stringfield
Director: Nelson McCormick
Release Date:

October 16th, 2009
Release Date:

11th December, 2009
Synopsis: David Harris, is a "family values" man who mysteriously comes into the lives of single mothers with children and becomes the dream man they always wanted. When he woos Susan Harding and eventually moves in with her family, her teenage son Michael begins to suspect that David is not quite the dream man he pretends to be. As the two men get to know each other, he becomes more and more suspicious of the man who is always there with a helpful hand. Along with his girlfriend Kelly they slowly start to piece together the mystery of the man who is set to become his stepfather, but they may be too late in getting to the truth. Based on the real life story of John Emil List, a man who in 1971 murdered his entire family then fled and took up a new life and a new identity.
Status:
The Stepfather Movie Trailer
About the Movie
The Stepfather is the 2009 remake of the 1987 American thriller film of the same name. The film will be distributed by Screen Gems. Filming was completed on April 15.
---
'The Stepfather' Stars
Amber Heard, Christopher Meloni, Dylan Walsh, Nelson McCormick, Penn Badgley, Sela Ward, Sherry Stringfield
---
'The Stepfather' Movie Links

Official The Stepfather Movie Website


The Stepfather on IMDb

Related Movies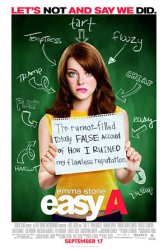 Easy A is an ensemble 2010 romantic comedy film written by Bert V. Royal and directed by Will Gluck, partially... Read More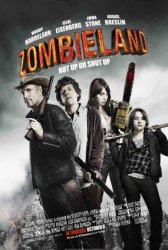 Zombieland is an upcoming American post-apocalyptic, zombie comedy movie, written by Rhett Reese and Paul Wernick and directed by Ruben... Read More

Margin Call is a 2011 drama film directed by J.C. Chandor taking place over a 36-hour period at a large... Read More