---
Tooth Fairy (2010)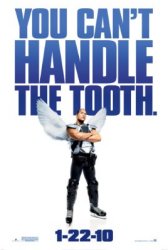 Starring: Dwayne Johnson, Ashley Judd, Stephen Merchant, Ryan Sheckler, Seth MacFarlane, Julie Andrews, Chase Ellison
Director: Michael Lembeck
Release Date:

January 22nd, 2010
Release Date:

28th May, 2010
Synopsis: Derek Thompson is 'The Tooth Fairy,' a hard-charging minor league hockey player whose nickname comes from his habit of separating opposing players from their bicuspids. When Derek discourages a youngster's hopes, he's sentenced to one week's hard labor as a real tooth fairy, complete with the requisite tutu, wings and magic wand. At first, Derek "can't handle the tooth" – bumbling and stumbling as he tries to furtively wing his way through strangers' homes…doing what tooth fairies do. But as Derek slowly adapts to his new position, he begins to rediscover his own forgotten dreams.
Status:
Tooth Fairy Movie Trailer
About the Movie
Tooth Fairy is an upcoming comedy-fantasy film starring Dwayne Johnson as the title character and Julie Andrews, produced by Walden Media and due for release by 20th Century Fox on January 22, 2010.
Originally scheduled for release on November 13, 2009, it was currently slated for a mid-January release in 2010 to avoid competition with the studio's other film, Fantastic Mr. Fox.
---
'Tooth Fairy' Stars
Ashley Judd, Chase Ellison, Dwayne Johnson, Julie Andrews, Michael Lembeck, Ryan Sheckler, Seth MacFarlane, Stephen Merchant
---
'Tooth Fairy' Movie Links

Official Tooth Fairy Movie Website


Tooth Fairy on IMDb

Related Movies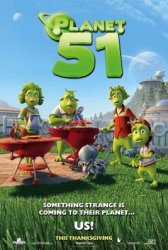 Planet 51 is an upcoming animated film directed by Jorge Blanco, written by Joe Stillman and starring Dwayne Johnson, Jessica... Read More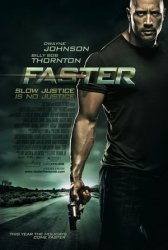 Faster is an American action thriller drama film, directed by George Tillman, Jr. and written by brothers Tony Gayton and... Read More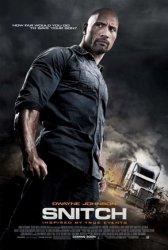 Snitch is an upcoming American action thriller film directed by Ric Roman Waugh and starring Dwayne Johnson and the film... Read More