---
Up in the Air (2009)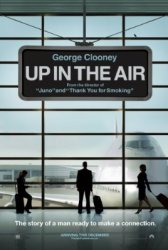 Starring: George Clooney, Vera Farmiga, Anna Kendrick, Jason Bateman, Danny McBride, Melanie Lynskey
Director: Jason Reitman
Release Date:

December 4th, 2009
Release Date:

15th January, 2010
Synopsis: Ryan Bingham is a 35 year old career transition counsellor at a Denver-based management consulting company, Integrated Strategic Management (ISM). He flies around the country firing people. Ryan is trying to get to one million frequent flyer miles before he leaves or he's fired from his employer. He is divorced and his younger, disturbed sister is about to embark on yet another disastrous relationship. Ryan is positioning himself to be hired by MythTech, a shadowy company in Omaha. He inhabits a world of Palm Pilots, rental cars, salted almonds, Kevlar luggage and nameless suite hotels where e-mail and voice mail are the communication norm. He takes a lot of pills and spends time with women in Las Vegas. Ryan fears that someone may be furtively cashing in his precious miles, which would be tantamount to stealing his soul.
Status:
Up in the Air Movie Trailer
About the Movie
Up in the Air is a 2009 American comedy film directed by Jason Reitman and co-written by Reitman and Sheldon Turner. It is a film adaptation of the 2001 novel, Up in the Air, written by Walter Kirn.
---
'Up in the Air' Stars
Anna Kendrick, Danny McBride, George Clooney, Jason Bateman, Jason Reitman, Melanie Lynskey, Vera Farmiga
---
'Up in the Air' Movie Links

Official Up in the Air Movie Website


Up in the Air on IMDb

Related Movies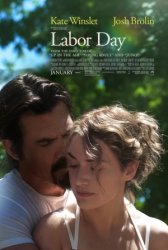 Labor Day is a 2013 American drama film based on the 2009 novel of the same name by Joyce Maynard,... Read More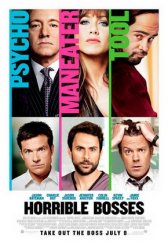 Horrible Bosses is a black comedy film directed by Seth Gordon and starring Jason Bateman, Charlie Day, Jason Sudeikis, Jennifer... Read More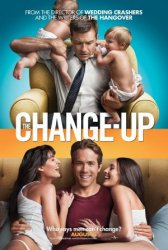 The Change-Up is a 2011 American body-swap comedy film produced and directed by David Dobkin, written by Jon Lucas and... Read More