---
Wonderful World (2009)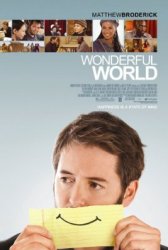 Starring: Matthew Broderick, Sanaa Lathan, Michael K. Williams, Jodelle Ferland, Philip Baker Hall, Jesse Tyler Ferguson
Director: Joshua Goldin
Release Date:

January 8th, 2010
Synopsis: In this sometimes moving dark comedy, Broderick plays Ben-a failed children's folk singer and less-than-extraordinary weekend dad. Deeply cynical, Ben's sole pleasure in life is derived from chess games with his Senegalese roommate Ibou. When Ibou is suddenly struck ill and an insensitive municipal employee exacerbates the emergency situation, Ben's pessimistic world view seems unequivocally confirmed. But when Ibou's sister Khadi takes his place in their apartment, what starts as an awkward living arrangement becomes something more, and Ben finds that cynicism may be all a matter of perspective.
Status:
Wonderful World Movie Trailer
About the Movie
Wonderful World is a 2010 drama film directed and written by Joshua Goldin, who in this movie makes his directorial debut. The film stars Matthew Broderick, Sanaa Lathan, Michael K. Williams and Jodelle Ferland.
The film was produced by Ambush Entertainment, Back Lot Pictures and Cold Iron Pictures with K5 International handling the world sales. In the summer of 2009, the film was picked up by Magnolia Pictures for distribution in 2010.
---
'Wonderful World' Stars
Jesse Tyler Ferguson, Jodelle Ferland, Joshua Goldin, Matthew Broderick, Michael K. Williams, Philip Baker Hall, Sanaa Lathan
---
'Wonderful World' Movie Links

Official Wonderful World Movie Website


Wonderful World on IMDb

Related Movies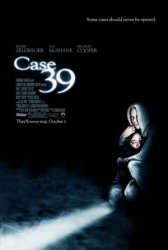 Case 39 is a 2009 horror thriller film directed by Christian Alvart and stars Renée Zellweger, Jodelle Ferland, and Ian... Read More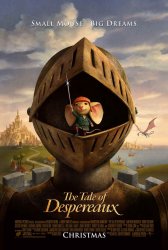 The Tale of Despereaux is a 2008 computer-animated film directed by Sam Fell and Robert Stevenhagen, loosely based on the... Read More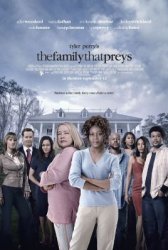 The Family That Preys is a 2008 drama movie written and directed by Tyler Perry, who also produced and co-stars,... Read More