---
The Tale of Despereaux (2008)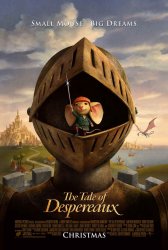 Starring: Emma Watson, Christopher Lloyd, Dustin Hoffman, Sigourney Weaver, Matthew Broderick, Kevin Kline, Robbie Coltrane, William H. Macy
Director: Sam Fell, Robert Stevenhagen
Release Date:

December 19th, 2008
Release Date:

19th December, 2008
Synopsis: The tale of three unlikely heroes – a misfit mouse who prefers reading books to eating them, an unhappy rat who schemes to leave the darkness of the dungeon, and a bumbling servant girl with cauliflower ears – whose fates are intertwined with that of the castle's princess.
Status:
The Tale of Despereaux Movie Trailer
About the Movie
The Tale of Despereaux is a 2008 computer-animated film directed by Sam Fell and Robert Stevenhagen. Loosely based on the 2003 fantasy book of the same name by Kate DiCamillo, the movie is narrated by Sigourney Weaver and stars Matthew Broderick and Emma Watson. Released on December 19, 2008 by Universal Studios, the film was sent by Universal Pictures as a contender for the possibility of being nominated for the Oscar for Best Animated Feature, though it did not get the nomination.
---
'The Tale of Despereaux' Stars
Christopher Lloyd, Dustin Hoffman, Emma Watson, Kevin Kline, Matthew Broderick, Robbie Coltrane, Robert Stevenhagen, Sam Fell, Sigourney Weaver, William H. Macy
---
'The Tale of Despereaux' Movie Links

Official The Tale of Despereaux Movie Website


The Tale of Despereaux on IMDb

Related Movies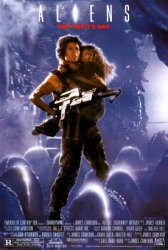 Aliens is a 1986 science fiction action film directed by James Cameron and starring Sigourney Weaver, Carrie Henn, Michael Biehn,... Read More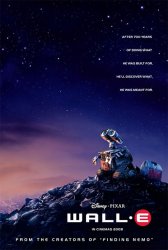 WALL-E is a 2008 computer-animated science fiction movie produced by Pixar Animation Studios and directed by Andrew Stanton. It follows... Read More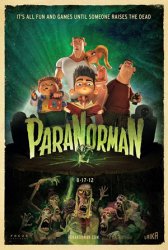 ParaNorman is a 2012 American 3D stop-motion animated comedy horror film produced by Laika, distributed by Focus Features and the... Read More