---
47 Ronin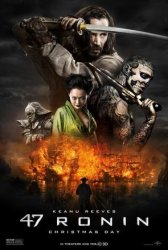 Starring: Keanu Reeves, Rinko Kikuchi, Tadanobu Asano, Hiroyuki Sanada
Director: Carl Rinsch
Release Date:

December 25th, 2013
Release Date:

26th December, 2013
Running Time: 119 Mins
Synopsis: A band of samurai set out to avenge the death and dishonor of their master at the hands of a ruthless shogun.
Status:
About the Movie
47 Ronin is a 2013 American fantasy action film depicting a fictional account of the forty-seven Ronin, a real-life group of samurai in 18th-century Japan who avenge the murder of their master (stories, plays and other dramatic performances of the 47 Ronin story are commonly referred to as Chushingura in Japan). Produced by Universal Studios, the film is directed by Carl Erik Rinsch and stars Keanu Reeves, Rinko Kikuchi, Tadanobu Asano, Hiroyuki Sanada and an ensemble of other Japanese actors.
---
'47 Ronin' Stars
Carl Rinsch, Hiroyuki Sanada, Keanu Reeves, Rinko Kikuchi, Tadanobu Asano
---
'47 Ronin' Movie Links

47 Ronin on IMDb


47 Ronin on Wikipedia

Related Movies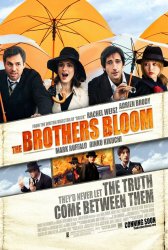 The Brothers Bloom is a 2009 American postmodern caper film written and directed by Rian Johnson, the film stars Mark... Read More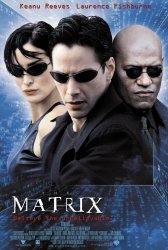 The Matrix is a 1999 American science fiction-action film directed by Larry and Andy Wachowski; starring Keanu Reeves, Laurence Fishburne,... Read More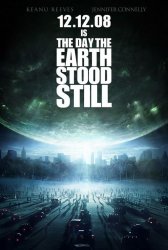 The Day the Earth Stood Still is a 2008 American science fiction movie, a loose remake of the 1951 film... Read More