---
A Serious Man (2009)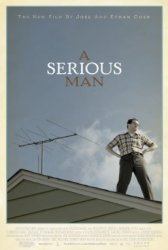 Starring: Simon Helberg, Richard Kind, Adam Arkin, Michael Stuhlbarg, Peter Breitmayer, George Wyner, Fyvush Finkel
Director: Ethan Coen, Joel Coen
Release Date:

October 2nd, 2009
Release Date:

20th November, 2009
Synopsis: A Serious Man is the story of an ordinary man's search for clarity in a universe where Jefferson Airplane is on the radio and "F-Troop" is on TV. It is 1967, and Larry Gopnik, a physics professor at a quiet midwestern university, has just been informed by his wife that she is leaving him. She has fallen in love with one of his more pompous colleagues, who seems to her a more substantial person than the feckless Larry. Larry's unemployable brother is sleeping on the couch, his son has a discipline problem at Hebrew school, and his daughter is stealing money from his wallet in order to pay for a nose job. While his wife makes new domestic arrangements, and his brother becomes more of a burden, an anonymous hostile letter-writer is trying to sabotage Larry's chances for tenure at the university. Can anyone help him cope with his afflictions and become a righteous person – a mensch – a serious man?
Status:
A Serious Man Movie Trailer
About the Movie
A Serious Man is a black comedy feature film written, produced, and directed by Joel and Ethan Coen. It is due to be released on October 2, 2009, in the United States.
---
'A Serious Man' Stars
Adam Arkin, Ethan Coen, Fyvush Finkel, George Wyner, Joel Coen, Michael Stuhlbarg, Peter Breitmayer, Richard Kind, Simon Helberg
---
'A Serious Man' Movie Links

A Serious Man on IMDb

Related Movies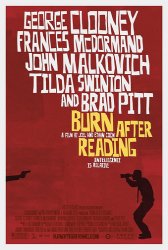 Burn After Reading movie, the Coen Brothers follow up to the Oscar-winning No Country For Old Men, is an off-the-wall... Read More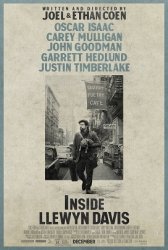 Inside Llewyn Davis is a 2013 American comedy-drama film written, directed and edited by Joel and Ethan Coen starring Oscar... Read More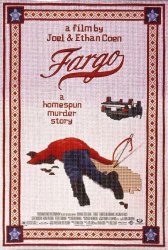 Fargo is a 1996 American dark comedy crime film produced, directed and written by brothers Joel and Ethan Coen, starring... Read More