---
Away We Go (2009)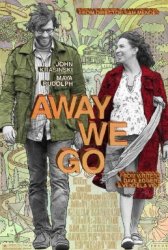 Starring: John Krasinski, Maggie Gyllenhaal, Melanie Lynskey, Allison Janney, Jeff Daniels, Catherine O'Hara
Director: Sam Mendes
Release Date:

June 26th, 2009
Release Date:

18th September, 2009
Synopsis: A couple who is expecting their first child travel around the U.S. in order to find a perfect place to start their family. Along the way, they have misadventures and find fresh connections with an assortment of relatives and old friends who just might help them discover "home" on their own terms for the first time.
Status:
About the Movie
Away We Go is an upcoming 2009 comedy-drama film about a young couple traveling across the United States in search of the perfect place to raise their family. The film stars John Krasinski, Maya Rudolph, Allison Janney, Catherine O'Hara, Jeff Daniels, Paul Schneider, Chris Messina, Melanie Lynskey, Josh Hamilton, Jim Gaffigan and Maggie Gyllenhaal. It is directed by Academy Award winning director Sam Mendes and written by the husband and wife team of Dave Eggers and Vendela Vida.
It is scheduled to be released in the United States on June 5, 2009. Previous titles were This Must Be The Place and Farlanders.
It will open the 2009 Edinburgh International Film Festival in Edinburgh, Scotland.
---
'Away We Go' Stars
Allison Janney, Catherine O'Hara, Jeff Daniels, John Krasinski, Maggie Gyllenhaal, Melanie Lynskey, Sam Mendes
---
'Away We Go' Movie Links

Away We Go on IMDb

Related Movies
Promised Land is a 2012 American drama film directed by Gus Van Sant and starring Matt Damon, Frances McDormand, Hal... Read More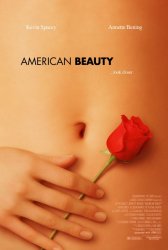 American Beauty is a 1999 American drama film directed by Sam Mendes and written by Alan Ball, Kevin Spacey stars... Read More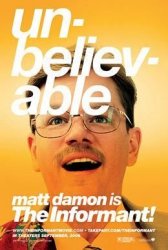 The Informant is an upcoming dark comedy thriller film, directed by Steven Soderbergh, and based on the book, The Informant,... Read More