---
The Informant! (2009)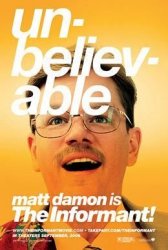 Starring: Matt Damon, Melanie Lynskey, Frank Welker, Scott Bakula, Patton Oswalt, Thomas F. Wilson
Director: Steven Soderbergh
Release Date:

September 18th, 2009
Release Date:

20th November, 2009
Synopsis: Mark Whitacre has worked for lysine developing company ADM for many years and has even found his way into upper management. But nothing has prepared him for the job he is about to undertake - being a spy for the FBI. Unwillingly pressured into working as an informant against the illegal price-fixing activities of his company, Whitacre gradually adopts the idea that he's a true secret agent. But as his incessant lies keep piling up, his world begins crashing down around him.
Status:
The Informant! Movie Trailer
About the Movie
The Informant is an upcoming dark comedy thriller film, directed by Steven Soderbergh, and based on the 2000 nonfiction book, The Informant, by journalist Kurt Eichenwald. The script was written by Scott Z. Burns and the film stars Matt Damon, Melanie Lynskey, Scott Bakula, and Joel McHale.
---
'The Informant!' Stars
Frank Welker, Matt Damon, Melanie Lynskey, Patton Oswalt, Scott Bakula, Steven Soderbergh, Thomas F. Wilson
---
'The Informant!' Movie Links

The Informant! on IMDb

Related Movies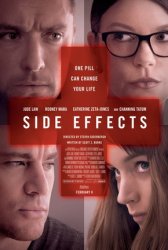 Side Effects is a psychological thriller film directed by Steven Soderbergh from a screenplay written by Scott Z. Burns starring... Read More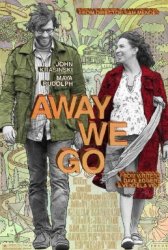 Away We Go, a couple who is expecting their first child travel around the U.S. in order to find a... Read More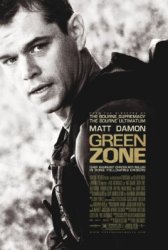 Green Zone is an upcoming action thriller war film written by Brian Helgeland and directed by Paul Greengrass based on... Read More