---
Gulliver's Travels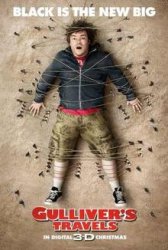 Starring: Jack Black, Jason Segel, Emily Blunt, Amanda Peet, Billy Connolly, Chris O'Dowd
Director: Rob Letterman
Release Date:

December 25th, 2010
Release Date:

26th December, 2010
Synopsis: Free-spirited travel writer Lemuel Gulliver takes an assignment in Bermuda, but suddenly finds himself a giant among men when he washes ashore on the hidden island of Lilliput, home to a population of industrious, yet tiny, people.
Status:
Gulliver's Travels Movie Trailer
About the Movie
Gulliver's Travels is an upcoming live-action family adventure film directed by Rob Letterman and based on the 18th-century novel of the same name by Jonathan Swift, though the film takes place in the modern era. The film will star Jack Black as the title character Lemuel Gulliver with Catherine Tate as Queen of Lilliput and is distributed by 20th Century Fox. Originally scheduled for release on June 4, 2010, it was pushed back to December 24, 2010 and later changed once again to December 22, 2010. 20th Century Fox later announced on March 23, 2010 that the film would be converted to 3D.
---
'Gulliver's Travels' Stars
Amanda Peet, Billy Connolly, Chris O'Dowd, Emily Blunt, Jack Black, Jason Segel, Rob Letterman
---
'Gulliver's Travels' Movie Links

Gulliver's Travels on IMDb

Related Movies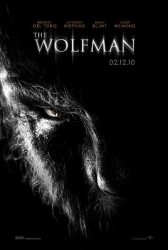 The Wolfman is an upcoming 2010 remake of the classic horror film of the same name, directed by Joe Johnston... Read More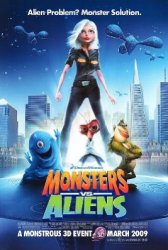 When a meteorite from outer space hits a young girl and turns her into a giant monster, she is taken... Read More

When a couple of lazy hunter-gatherers (Black and Cera) are banished from their primitive village, they set off on an... Read More